2010 Steeda Q Series Mustang will debut at SEMA Show
Steeda Q Series Mustang is expected to go on sale in 2010. The vehicle is directed to customers, who like the aggressiveness. Q Series Mustang will have its first debut at the 2009 SEMA Show in Las Vegas, which start on November 3, 2009. Till then the fans will have to be pleased by a few high quality pictures, where it is obvious that the machine slightly change from its regular outlook.
Firstly the car is tested in the wind tunnel and then on a test track, so the customers will be pleased with the results achieved by the engineers.
The price list will be available at the end of the year.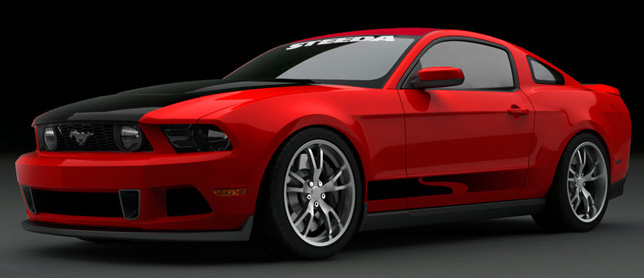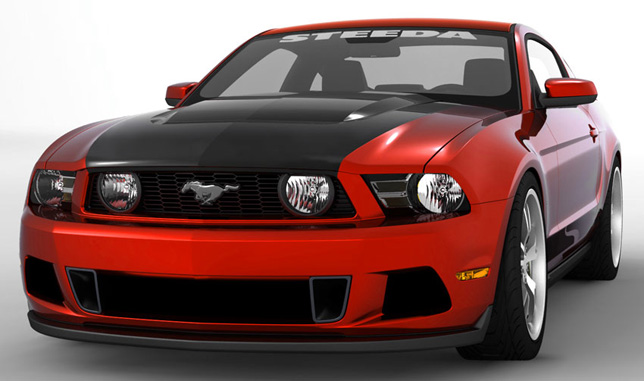 Full Press Release:
A few months ago we teased you with a disguised "sneak peak" of our latest high performance Mustang - now, in advance of it's upcoming official debut in a few short weeks, we are pulling the wraps off and are releasing a much more revealing image of the newest, meanest, and best styled Steeda Mustang to ever rip the asphalt: The 2010 Steeda Q Mustang Series!
With an arresting exterior appearance, that includes an aggressive front air dam that incorporates ample cooling airflow while improving aerodynamic efficiency of the vehicle. This new Q-Series, the result of ongoing intense development and refinement, is guaranteed to continue Steeda Autosport's traditions of winning both on and off the racetracks.
With hundreds of hours of Computer Aided Design work completed, and extensive computer and wind tunnel analysis completed, as well as vigorous road coarse testing done in secret to avoid the prying eyes of spy photographers, we are confident that we have evoked the next evolution of our halo performance series that is completely without compromise today.
The development of this vehicle series is yet another example how the entire Team at Steeda Autosports takes great pride in designing, engineering, and manufacturing our products with the single goal of providing our discerning customers with the highest quality, race proven and track tested vehicles/components available anywhere.
"Simply put – no other car has won more races and set more records in production based classes than the Steeda Q Series of high performance Mustangs and I am confident that our 2010 version will carry on that same Steeda tradition" commented Dario Orlando, the founder of Steeda Autosports, "In all of our Q-Series of high performance Mustangs, we never compromise or take shortcuts, our customers who demand maximum performance, bullet-proof reliability, and class leading race honed styling wouldn't have it any other way!"
This latest evolution of the limited production Q-Series Mustang series will have it's official public debut at the 2009 SEMA Show in Las Vegas, Nevada on November 3, 2009.