Subaru announced the 2010 Impreza WRX Limited pricing details
The American division of Subaru has released the pricing details on the new 2010 Impreza WRX Limited models. The four-door version is price tagged at $28,495 while the five-door 2010 Subaru WRX Limited model will be retailed for $28,995.
Benefiting from High-Intensity Discharge (HID) headlights, SIRIUS Satellite Radio and leather-trimmed seats, the Limited models cost only $1,000 more than the Premium versions Impreza WRX. The recently announced model combines: matchless performance, maximum safety features, and great efficiency with Subaru Symmetrical All-Wheel Drive. It is further packed with a 265 horsepower turbocharged SUBARU BOXER power-plant.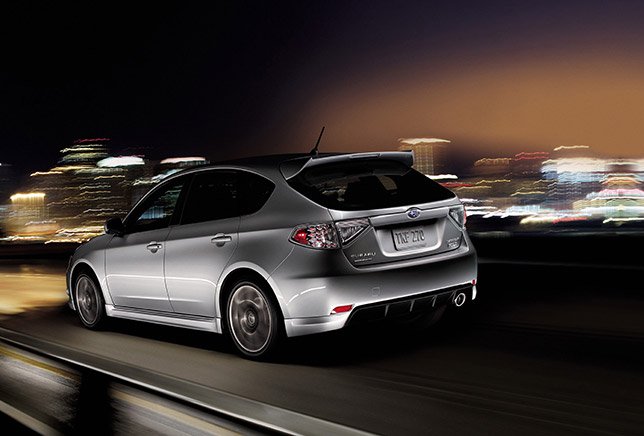 2010 Subaru Impreza models price list:
Model/Trim

Transmission MSRP

Impreza 4-Door Models

MSRP Including Dest. & Del.

Impreza 4-Door Models

2.5i
5MT
$17,495
$18,190
2.5i
Auto
$18,495
$19,190
2.5i Premium
5MT
$18,495
$19,190
2.5i Premium
Auto
$19,495
$20,190
2.5GT
Auto
$26,995
$27,690
WRX
5MT
$24,995
$25,690
WRX Premium
5MT
$27,495
$28,190
WRX Limited
5MT
$28,495
$29,190

Impreza 5-Door Models

2.5i
5MT
$17,995
$18,690
2.5i
Auto
$18,995
$19,690
2.5i Premium
5MT
$18,995
$19,690
2.5i Premium
Auto
$19,995
$20,690
Outback Sport
5MT
$19,995
$20,690
Outback Sport
Auto
$20,995
$21,690
2.5GT
Auto
$27,495
$28,190
WRX
5MT
$25,495
$26,190
WRX Premium
5MT
$27,995
$28,690
WRX Limited
5MT
$28,995
$29,690