2011 Alpina B5 Bi-Turbo Touring
Alpina will exhibit the 2011 B5 Bi-Turbo Touring at the Geneva Motor Show, next week. There will be also a B5 Bi-Turbo Sedan, which is based on BMW F10 5 series.
It is powered by a 4.4 liter twin-turbo V8 with 507PS (373 kW) and 700Nm (516 lb-ft). The engine is mated to a SWITCH-TRONIC 8-speed sport automatic gearbox from ZF. 0 to 100 km/h in 4.8 seconds for the touring and 4.7 seconds for the sedan, which is exactly the same like the old BMW E60 M5. The top speed is 307 km/h (191 mph) and the touring is slightly slower – 300 km/h (186 mph)
The fuel consumption is just amazing, only 10.9 liters for 100km and 10.8 for the sedan.
2011 Alpina B5 Bi-Turbo is priced at €98 800.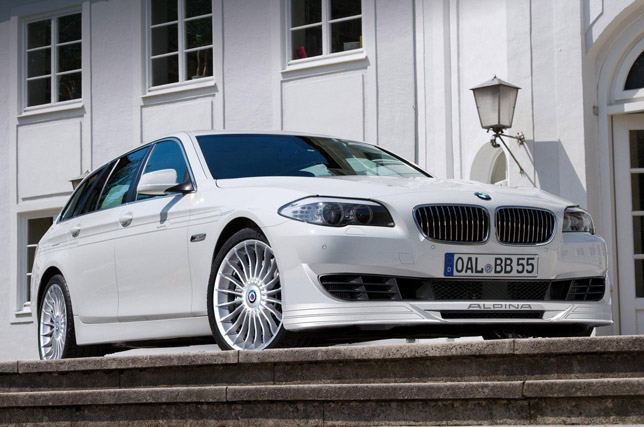 Source: Alpina