Geneva 2011: Chevrolet Cruze Hatchback
At the Geneva Motor Show, Chevrolet is celebrating the world premiere of its latest addition to the Cruze range, the long-anticipated 2012 Chevrolet Cruze Hatchback.
Offering customers an alternative body style of the award-winning Cruze Sedan, the 2012 Chevrolet Cruze Hatchback sports an attractive sweeping coupe roofline and short overhangs at both the front and rear. It exudes the same dynamic stance as the renowned Cruze sedan yet utilizes body-frame integral system to ensure pleasant driving experience and handling.
In the terms of capacity and flexibility, the 2012 Chevrolet Cruze Hatchback has almost 400-liters of cargo space and 60/40 split rear seating.
The brand-new model will hit the European market in 2011, but unfortunately its price tags are still mystery.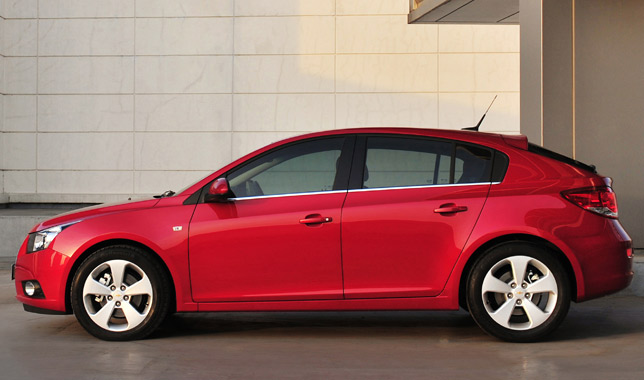 Source: Chevrolet