Chevrolet at the Geneva Motor Show
Chevrolet will reveal several exciting new vehicles at the 82nd International Geneva Motor Show, next week. The new Cruze Station Wagon will make its official debut and two youth concept cars – the Code 130R and Tru 140S. Last, but not least, the future of on-board infotainment will be displayed in the form of Chevrolet MyLink.
The Station Wagon will strengthen the Cruze line-up with its natural appeal to families and people who want a compact car with more carrying space to fit an active lifestyle. There will be five different powertrains including a new 1.4 liter turbocharged petrol and a new 1.7 liter diesel as well as an updated 2.0 liter diesel. All engines are EURO5 compliant.
New equipment and features on the Cruze include keyless entry and start, rear view camera, Chevrolet MyLink infotainment system (see below) and start-stop functionality depending on trim and engine choice.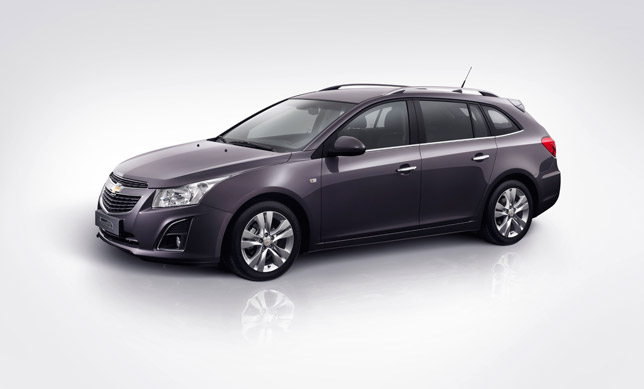 The two concepts Code 130R and Tru 140S will also make their first appearance in Europe at the Geneva Motor Show. The turbocharged Code 130R is a RWD four-seat coupe with an upright profile while the FWD Tru 140S is an affordable exotic four-seat sport coupe. The interior of the concepts is very enjoyable, too. The British designers of the concepts, Nicholas David and Joe Baker from GM's North Hollywood Design Center, will attend the event to explain how the cars were created following the styling and functionality this group of new buyers says they want in a car.
Do not miss the opportunity to check out other vehicles from Chevrolet, which will be exhibited in Geneva.

Source: Chevrolet