2011 Chrysler 200 S Sedan and Convertible
At the display of the New York International Auto Show, Chrysler is about to celebrate the premiere of its all-new, 2011 Chrysler 200 S Sedan and Chrysler 200 S Convertible models, an extraordinary, one-of-a-kind styled versions of the recently released 2011 Chrysler 200 model.
Olivier Francois, President and CEO, Chrysler Brand, shared: "The New York International Auto Show is the perfect place to debut the new 2011 Chrysler 200 S sedan and Chrysler 200 S convertible models. These vehicles are built with an unmistakable attitude and a signature style; and you could say the same of New York itself. The attitude may be 'Imported from Detroit,' but it's definitely at home on Park Avenue."
The all-new Chrysler 200 S Sedan will be available at the automaker's showrooms in the second quarter of 2011, boasting a MSRP of 26,790 USD, including 750 USD destination tax. On the outside, it differs from the stock Chrysler 200 by a newly added front grille with special Chrysler badge, body color mirrors and door handles, black background headlamps for more aggressive look, as well as a set of distinctive 18-inch lightweight alloy rims with dark painted pockets, "S"-badging and high-end rubber.
Inside the cabin, the more stylish 200 S Sedan houses a sporty steering wheel wrapped in perforated leather, leather, heated front seats with Digital suede inserts and an embroidered "S" on the front head rests, suede door trim bolsters, a black headliner and a standard Boston Acoustic sound system with a 276-watt CD/DVD/MP3/30 gigabyte hard drive media center with Uconnect voice command.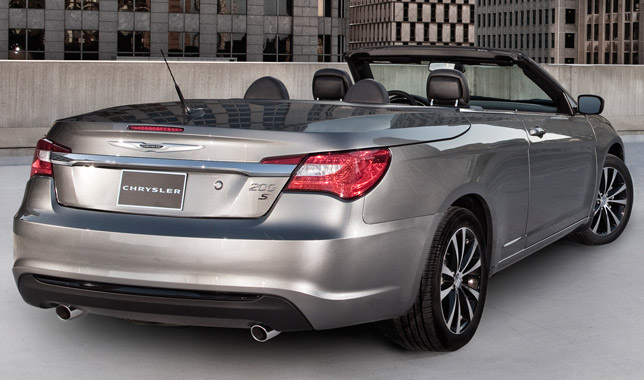 Under the bonnet, both Sedan and Convertible "S"-branded rides benefit the award-winning 3.6-liters Pentastar V6 plant, which delivers output of 283 horsepower and 260 lb.-ft. of peak torque. Linked with a 62TE six-speed automatic transaxle, it further estimates an exceptional EPA highway fuel economy rating of 29 miles per gallon.
Besides the higher price tag - 32,490 USD and the closer launch date – "later this spring", the "S" Convertible utilizes the same extra-styling as the 2011 Chrysler 200 S Sedan.
Source: Chrysler Group