2011 Ford Fiesta Zetec 1.4 TDCi
Ford Fiesta Zetec 1.4 TDCi is the best small car winner of Diesel Car magazine's Used Car of the Year Awards 2012.
It is powered by a 1.4 liter turbo-diesel with 67BHP (49 kW) at 4000RPM and 160Nm (118 lb-ft) of torque at 1750RPM. IT is mated to a 5-speed manual gearbox.
0-100 km/h in 14.9 seconds and a top speed of 162 km/h (101 mph). It returns 67.2 mpg on combined cycle and emits just 110 g/km CO2. The overall weight of the vehicle is 1152 kg.
The new Fiesta is quite spacious inside, despite its small size – 3950 mm in length, 1722 mm in width and 1481 mm in height.
Actually, the small car is very good in every aspect. It rides good and handles well and the wind noise is not very loud. The vehicle is very well isolated, so you can go on long trips without any concerns of inconvenience.
The 1.4 TDCi Fieste Zetec is priced from £13 745 for the 3-door variant and goes up to £14 345 for the 5-door variant.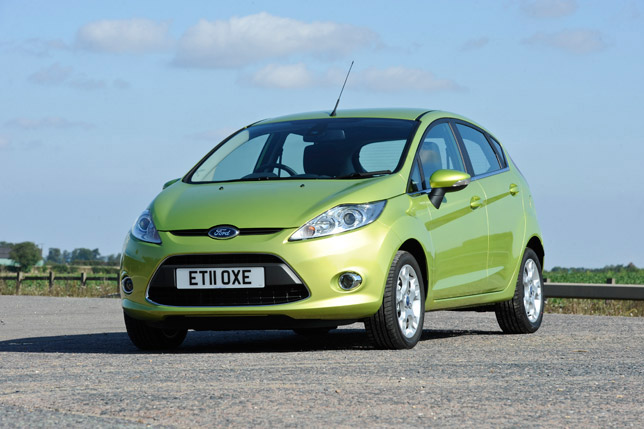 Source: Ford