Geneva 2011: Pagani Huayra
Pagani has officially unveiled the new Huayra supercar in Geneve.
1350kg, 710PS and 1000Nm of torque are the perfect ingredients for an astonishing car. When you combine that with luxurious interior, you get Huayra.
Pagani Huayra is named after Quechua word for "wind". It is powered by AMG 6.0 liter twin-turbo V12 coupled with XTRAC 7-speed sequential transmission. 0 to 100 km/h in 3.3 seconds and a top speed of 370 km/h (230 mph).
Price - €1 000 000.
Pagani Huayra will be also available at the US market, because it meets all safety regulations. The price is $1 368 800.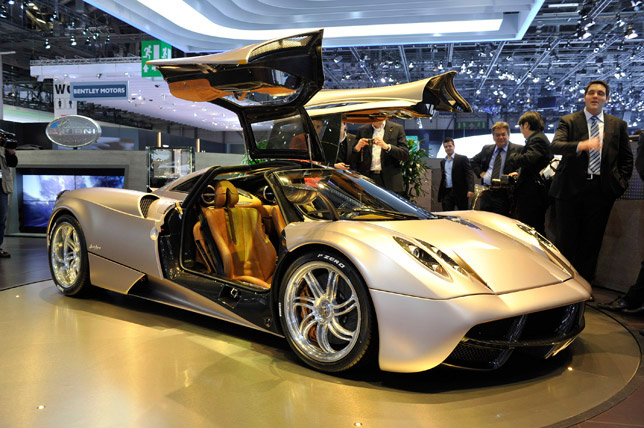 source: Pagani