2011 Lancia Ypsilon
Lancia has unveiled the new Ypsilon at the 2011 Geneva Motor Show and now the manufacturer released full information about the 5-door hatchback. The car has a nice design with interesting grille, LED rearlights and hidden rear door handles. The dimensions are 384 cm long, 167 cm wide and 152 cm high, with a wheelbase of 239 cm. Although, it is not from the big ones in the segment, Ypsilon offers great comfort and enough interior room.
The interior boasts a center-mounted instrument cluster and metallic accents. There are also three trim levels - Silver, Gold and Platinum as the most expensive features leather upholstery, a premium audio system and Blue&Me-TomTom. The customization is practically unlimited.
The engine range includes a 1.2 liter EVO with 69PS (51 kW) and 102Nm (75 lb-ft) of torque. The performance is poor – 0 to 100 km/h in 14.5 seconds and a top speed of 163 km/h (101 mph). However, the power unit is extremely efficient 62.8mpg (4.5 litres per 100 km) with just 115 g/km of CO2.
The second power unit is the 0.9 liter TwinAir two-cylinder, which powers Fiat 500. It develops 85PS (63 kW) and 145Nm (107 lb-ft) of torque. 0 to 100 km/h takes 11.9 seconds and the top speed is 176 mph (109 km/h). The average fuel consumption is 4.2 liters per 100 km (67.3mpg) and it goes sub 100 g/km of CO2 (99 g/km, exactly).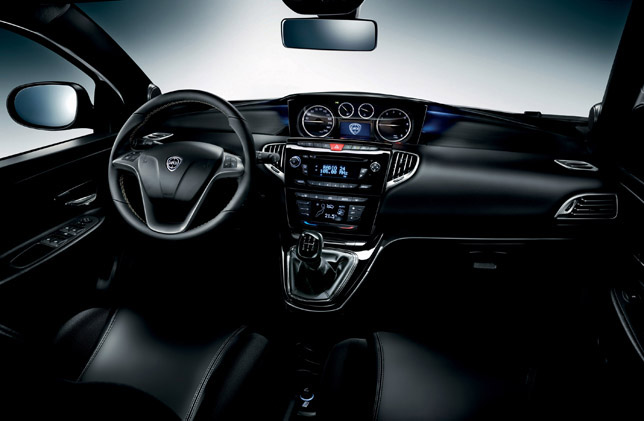 The third engine is a powerful 1.3 liter MultiJet II with 95PS (70 kW) and 200Nm (147 lb-ft) of torque. 0 to 100 km/h in 11.4 seconds and top speed of 183 km/h (114 mph). The fuel consumption is amazing 3.8 liters for 100 km (74.3 mpg) and CO2 emissions of just 99 g/km.
Afterwards also the 1.2 Fire EVO II Bi-fuel engine (petrol and LPG) will be available.
The safety is at very decent level: electronic stability control complete with ASR and Hill Holder, ABS with EBD, from 4 to 6 airbags (front, window-bags and side), in addition to the ISOFIX attachments.
Price list is not announced, yet. 2011 Lancia Ypsilon will hit the market in June.
Pricing information hasn't been released, but the new Ypsilon will be launched in June. A Chrysler variant will follow in September for the United Kingdom.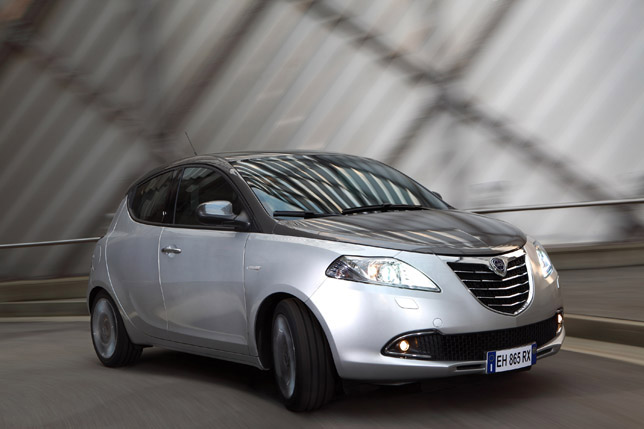 Source: Lancia