Lancia at Geneva
Lancia will be bringing a touch of luxury and elegance to the 82nd Geneva Motor Show with six vehicles at their booth. It is a sort of a reincarnation for the company as it has had a glorious history, then a bit of a decline and now it's back. Highlights deserve the B segment Ypsilon, the flagship Thema, the Voyager MPV and the not yet released Flavia Cabrio.
Lancia Flavia Cabrio
Yes, the Geneva Show will be a debut for the production version of the Flavia Cabrio – For now the setup destined for this convertible is a 175 HP 2.4 l unit mated to a 6-speed automatic transmission. It will be generously equipped with an electronic stability control system, traction control, ABS (naturally), climate control and much much more in the sole trim package offered, baring the name "all inclusive". At the show, the Flavia Cabrio segment will be represented by two models: one distinguished by a sophisticated Bright White body with interiors in two-tone black/white fine leather and the other characterized by an exterior Mineral Grey paint with black leather interiors.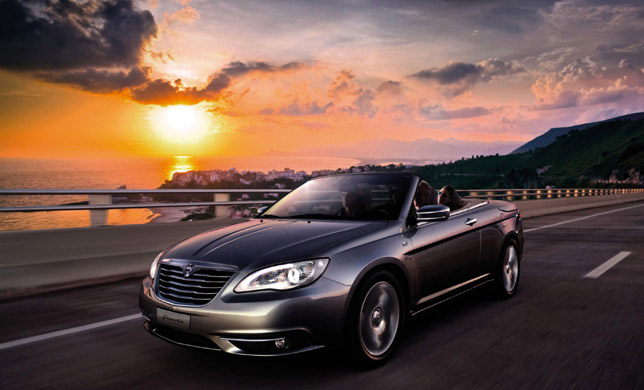 Lancia Thema AWD
The Thema AWD is basically a Chrysler 300C underneath but is that a bat thing? It has a clever four-wheel drive system and is driven by an aluminum, 286 HP Pentastar V6 3.6 engine. Throw in an 8-speed automatic transmission developed by ZF and you have yourself a perfectly good executive saloon. What image does the Thema radiate? That is pretty much up to the buyer – the car can be customized with several exclusive products, among which are the 18" and 20" rims and three grilles having different colors and treatments.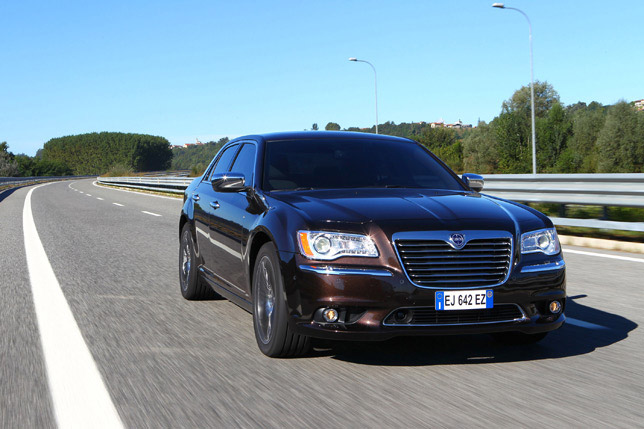 Lancia Ypsilon
A refreshed 2012 Ypsilon will also be present there – we are talking about new equipment and styling enhancements. The now 5th Ypsilon meets the "Blue&Me–TomTom LIVE" and "Smart fuel" system". Furthermore it has Magic Parking, a 500 W 360° Hi-Fi Music system, Xenon headlights and LED taillights.
As a car and not a Playstation, the Ypsilon will also feature a range of drivetrains which come with TwinAir technology or MultiJet II and Start & Stop. All very green stuff really.
The Ypsilon presentation will also foresee the arriving of the Black&Red trim level in all European markets. Again, we have a wide range of drivetrains - a 69 HP 1.2 Fire EVO II, a 85 HP 0.9 TwinAir and a 95 HP 1.3 Multijet II turbodiesel engine. The Black&Red is targeted to the younger generation which will be enchanted by the 360° Hi-Fi Music system, 15" alloy rims and the tinted windows. Body colors are said to be four but they are frankly shades of black and red while inside we have one choice.... black and red.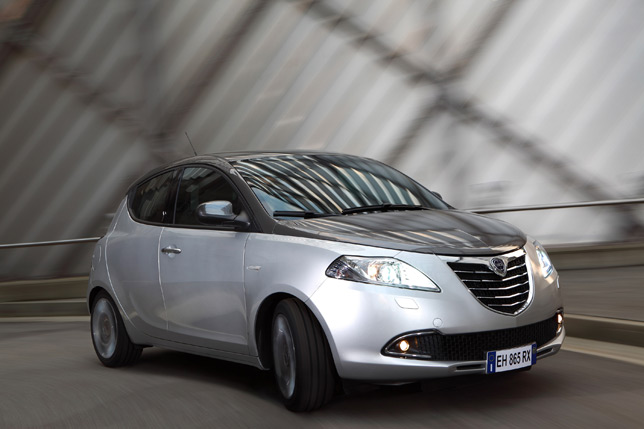 Lancia Voyager
At the show, the Lancia Voyager will get two new trim levels - Silver and Platinum. Two new colors (Cashmere Pearl and True Blue) will also be made available. The Premium one displayed at the boot will boas some Alcantra from the inside and it will harbor a 163 HP 2.8L turbo diesel.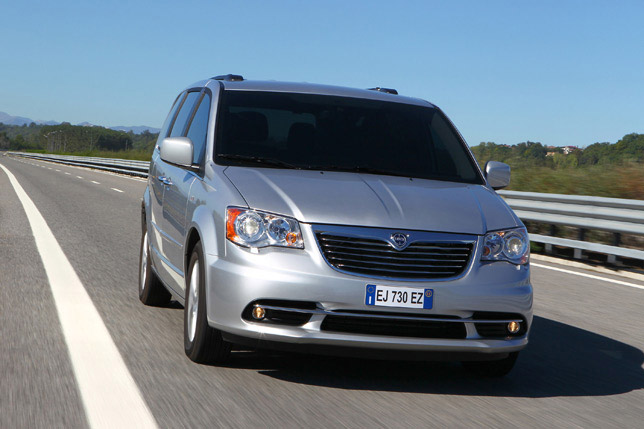 Source: Lancia