2011 Peugeot 508 reports strong sales
Peugeot has reported that its recently launched Peugeot 508 is celebrating an exclusively high demand with 5,000 cars registered in Q1 2011.
The stunning, 2011 model year Peugeot 508 made its market debut in saloon body style on 3 February and in a SW version on 10 March, and 80 per cent of its orders are GT and Feline finishes.
The newly introduced Peugeot 508 represents a whole new-generation of large touring rides, which offers its passengers and driver amazing drivability properties, yet is extremely pleasing for the senses thanks to its sophisticated materials, high-end craftsmanship, quality lighting and acoustics.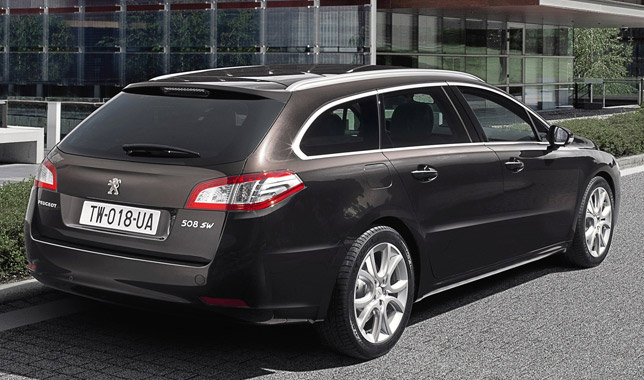 In the terms of power, the 2011 Peugeot 508 benefits a wide range of efficient and powerful diesel and petrol powertrains:
508 HDi FAP diesel range:
1.6 litre e-HDi FAP 82 kW (112 bhp), 270/285 Nm(1), electronically-controlled 6-speed manual gearbox (BMP6); CO2: 109 g/km
1.6 litre HDi FAP 82 kW (112 bhp), 240/254 Nm(1), 5-speed manual gearbox; CO2: 124 g/km
2.0 litre HDi FAP 103 kW (140 bhp), 320/340 Nm(1), 6-speed manual gearbox; CO2: 125 g/km
2.0 litre HDi FAP 120 kW (163 bhp), 340 Nm, 6-speed automatic gearbox; CO2: 149 g/km
2.2 litre HDi FAP 150 kW (204 bhp), 450 Nm, 6-speed automatic gearbox; CO2: 150 g/km
508 petrol range:
1.6 litre VTi 88 kW (120 bhp); 160 Nm, electronically-controlled 6-speed manual gearbox (BMP6): 144 g/km
1.6 litre THP 115 kW (156 bhp), 240 Nm, 6-speed manual gearbox; CO2: 149 g/km
1.6 litre THP 115 kW (156 bhp), 240 Nm, 6-speed automatic gearbox; CO2: 164 g/km
Source: Peugeot