2011 Porsche Cayenne II Diesel
Porsche has introduced a new engine for Cayenne II Diesel. The SUV is now more powerful and more efficient.
The 3.0 liter V6 Diesel develops 245HP, which is a gain of 5HP and the fuel economy rises to 39 mpg from 38.2mpg. However, the CO2 emission have dropped to 189 g/km. The performance is better, too. 0 to 100 km/h in 7.6 seconds and top speed of 220 km/h (136 mph).
The results are achieved thanks to use of new materials to reduce weight and lower internal friction and resistance. The engine received a new turbocharger, a revamp of the injection system and enhanced thermal management. The weight of Cayenne II Diesel has dropped to 2080kg.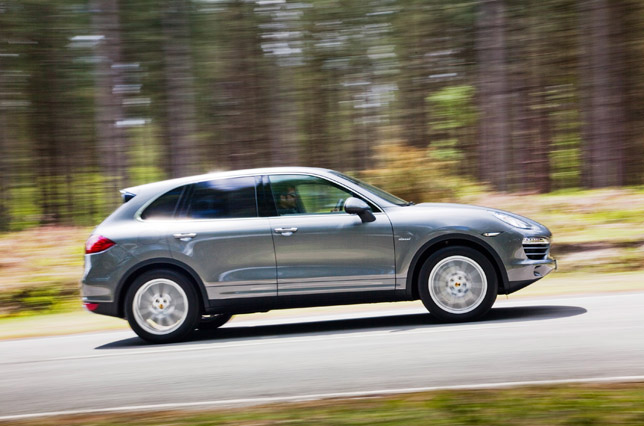 Along with the revised diesel, Cayenne II Turbo has received a new Powerkit, which boosts the mighty twin-turbo V8 to 540HP and 750Nm of torque. The acceleration is astonishing – 0 to 100 km/h in 4.6 seconds and top speed of 283 km/h (176 mph). The overall result is a gain of 40HP, 50Nm, 0.1 s quicker to 62 mph and 3 mph better top speed. Furthermore, the Powerkit didn't harm the fuel consumption – 24.6mpg on combined cycle and 270 g/km of CO2.
The Powerkit includes two new turbochargers and adjustments to the engine electronics. The cooling of the brakes has been also improved. Furthermore, you can order Porsche Ceramic Composite Brakes (PCCB), which is available as an option. An optional 20" collapsible spare wheel is available for vehicles equipped with this system.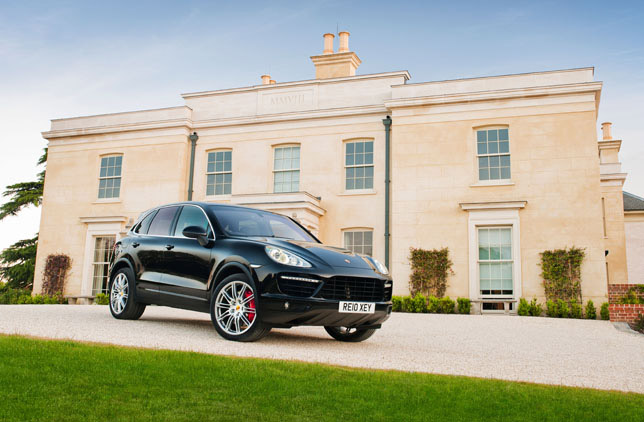 Porsche extended the options list for Cayenne II, which now can come with tinted LED rear lights, Bi-Xenon headlights in black including Porsche Dynamic Light System (PDLS) and quad sports exhaust tailpipes.
The interior can also be improved by new decorative stitching and leather packages as well as the distinctive Yachting Mahogany wood treatment. A milled aluminium Tiptronic-S gear selector lever and new stainless steel and carbon door sill guards are also available.
The opportunity for customization Cayenne II is just awesome, because every single SUV can be unique!
Source: Porsche