2012 Abarth 500 - Price
The 2012 Abarth 500 is one of the best value for money cars, which you can buy in the UK. It is in third place after Audi Q5 and Skoda Yeti with an average resale value of 60% of its list price, based on 3-year or 30 000 miles use.
It shows that Abarth's plan to hold off depreciation as much as possible is working. Since its launch in July 2008, the performance arm of Fiat Group Automobiles has quickly established itself to be a desirable brand that people want to own and drive; not short-term nor highly discounted.
"Right from the start we had the plan to build in long-term value to the Abarth brand," commented Ivan Gibson, head of Abarth in the UK.
"A sustainable cost of ownership is something we have always been able to offer Abarth drivers and, add to that the fact that the Abarth 500 is a timeless and highly attractive car, it's no wonder that it has done so well in this important research.", he added.
The Abarth 500 is powered by a 1.4 liter 16V turbocharged petrol with 135HP (99 kW) at 5500RPM and 206Nm (152 lb-ft) at 3000RPM in sport mode. The engine is EURO 5 compliant and returns 43.4 mpg on combined cycle with emissions of 155 g/km CO2.
The 2012 Abarth 500 is priced from £14 461 OTR for the 1.4 T-Jet model.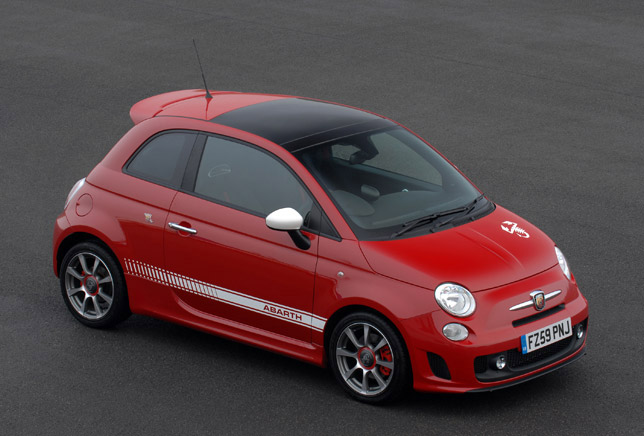 Source: Fiat