2012 Audi A5/S5 Facelift - Sportback, Coupe, Cabriolet
Audi has unveiled the new 2012 A5/S5 model range. A lot of advanced technologies are being added to the Sportback, Coupe, Cabriolet and S5 models. Almost every single detail is improved - the engine, quattro drive and infotainment systems are better now. Audi took care about more efficiency, sportiness and intelligence.
However, the new exterior includes restyled front and rear lights and slightly bigger dimensions. Exactly, the new A5/S5 has grown bigger with a millimeter (0.04 inch). The A5 Sportback is 4.71 meters (15.45 ft) long; the Coupé and the Cabriolet 4.63 meters (15.19 ft). The range of colors has been reshuffled and now includes 16 colors.
The interior features fine materials and top-quality fit and finish. It is now more elegant than ever - with new steering wheels, including an option for a flattened ring, new steering column stalks and with narrow chrome clasps framing the control elements.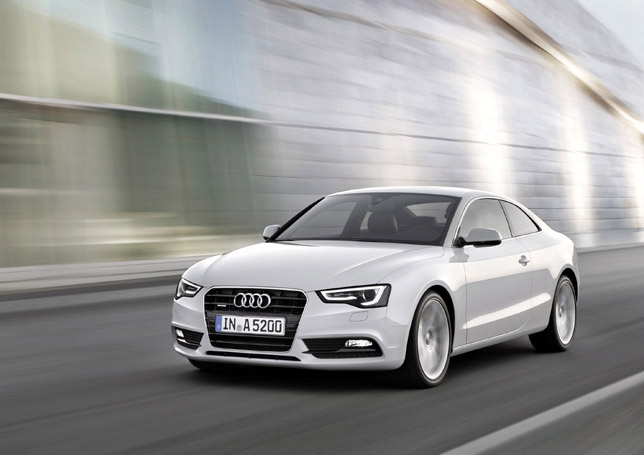 The engine range has been revised and now includes a 3.0 TFSI supercharged V6 with 272PS (200 kW) for the A5 and 333PS (245 kW) for the S5. The well-known 1.8 liter TFSI power unit with 170PS (125 kW) now have extraordinary fuel economy – 5.7 liters per 100km (41+ mpg). The output of the 2.0 TFSI remains unchanged at 211PS (155 kW).
The 2.0 liter TDI delivers 177PS (130 kW) and achieves 4.7 liters per 100 km on average. The CO2 emissions are cut to 122 g/km. The 3.0 TDI has 204PS (150 kW) and is the most fuel-efficient six-cylinder unit in its class worldwide. In the A5 Coupé with multitronic, it consumes on average 4.9 liters (48 US mpg) of fuel and emits just 129 g/km of CO2.
2012 Audi A5 Sportback 1.8 TFSI is priced at €33 350 in Germany. 2012 Audi S5
It is available as Sportback, Coupe and Cabriolet. The engine is 3.0 liter TFSI with 333PS (245 kW) with average fuel consumption of just 8.1 liters per 100 km. 0 to 100 km/h in 4.9 and top speed of 250 km/h (155 mph) – electronically limited.
Visual cues to the updated S models include new lights, modified body details and new crystal-effect paint finishes. Subtle changes can also be found in the interior. The most important technical updates for the Audi S5 are quattro drive with the crown-gear center differential and electromechanical power steering. The special S sport suspension and the standard 18" wheels deliver the power to the road.
Check out HD pictures, below!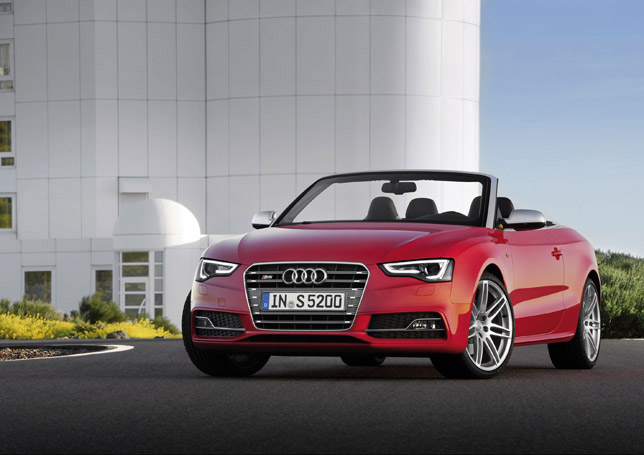 Source: Audi