2012 BMW Active Hybrid 5
BMW has introduced a new hybrid version of the latest 5-Series – F10. The BMW ActiveHybrid 5 combines the famous TwinPower Turbo six-cylinder petrol engine, an electric drive system and an 8-speed automatic gearbox.
The BMW ActiveHybrid 5 is powered by a 3.0 liter twin-turbocharged I6 with 306PS (225 kW) and 400Nm (295 lb-ft) of torque coupled to a 56PS (40 kW) and 210Nm (155 lb-ft) electric motor. The interesting about the drivetrain is that the electric motor is integrated into the housing for the 8-speed automatic gearbox. The car have an auto Stop/Start system as well as an ECO PRO mode. The Active Hybrid 5 can also coast with the engine shut off at speeds of up to 160 km/h (100 mph).
So, the combined power is 340PS (250 kW) and 450Nm (332 lb-ft), which is enough to catapult the car from stand still to 100 km/h in just 5.9 seconds, so this is more like a sports car not a family saloon with hybrid powertrain.
The lithium-ion battery pack provides range up to 4 km (2.5 miles) only on electricity with maximum speed of 35 km/h (22 mph). This is perfect, if you have incredibly short trips to the neighbourhood store for example.
The fuel economy is just great – 6.4 liters per 100 km (44 mpg) with only 149 g/km of CO2 emission.
To further enhance comfort and individuality, the standard-specification includes 4-zone automatic climate control and navigation system Professional. You can also order active seats, active seat ventilation, Comfort Access, the Smart Opener for the tailgate, the Soft Close Automatic function for the doors, a power-operated glass roof and high-end audio and rear entertainment systems.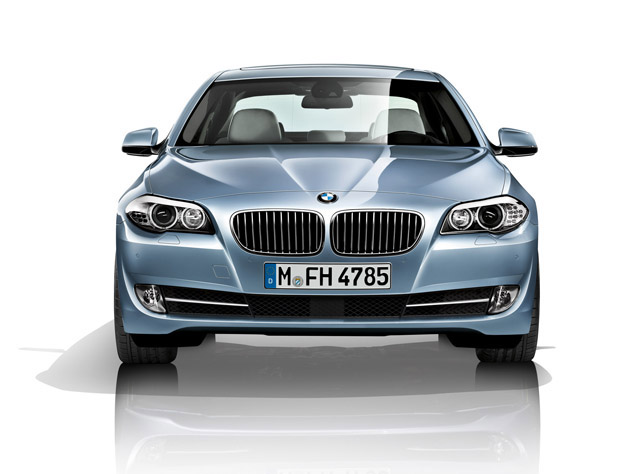 Source: BMW