2012 Chevrolet Corvette : full details
Chevrolet has released full information about the staggering 2012 Corvette Centennial Edition.
"We constantly strive to make the Corvette a better car on the road and the track," commented Tadge Juechter, Corvette vehicle line director and chief engineer.
"For 2012, the Corvette lineup achieves its highest performance, while at the same time being easier to drive and enjoy thanks to several changes and new features inside the car.", Tadge Juechter added.
The manufacturer can fit the new 2012 Vette with optional Michelin PilotSport Cup Zero Pressure tires available for the most powerful models - the lightweight, 505PS (377 kW) Z06 and the maximum-performance, 638PS (476 kW) supercharged ZR1. The vehicles also have Performance Traction Management (PTM) technology, which delivers an 8-percent gain in maximum lateral acceleration, to more than 1.1G. The tires are included in the optional Z07 performance package on the Corvette Z06 and a new PDE performance package on the ZR1. The dimensions are 285/30 ZR19 at the front and 335/25 ZR20 at the rear. They are fitted to the all-new aluminum Cup-style wheels in satin black or machined finishes.
Another interesting feature for improved aerodynamics is the full-width racing-style spoiler, which also come with the 2012 Z07 and PDE packages. The Z06 model will now offer Magnetic Selective Ride Control, the world's fastest-reacting suspension technology. The Brembo carbon ceramic brakes will be a part of the Z07 chassis package and standard on ZR1. Michelin Pilot Sport 2 tires remain standard on the ZR1.
Finally, a carbon fiber hood will be an available option on 2012 Z06 models.
Inside, all 2012 Vettes will come with a new seat design and a new steering wheel. Microfiber suede seat inserts are optional and improve tactile feel, as well as add additional support.
The audio system is from Bose and includes 9 speakers. A new Technology Package (2LT trim level) brings together many of the Corvette's popular infotainment features and makes them available for more models. The package's equipment includes the navigation radio, head-up display, Bose premium audio system, Bluetooth wireless phone connectivity and a USB port.
With all new features, the customers will be able to create a unique 2012 Corvette, which will bring them a lot of joy both on public roads as well as the race tracks.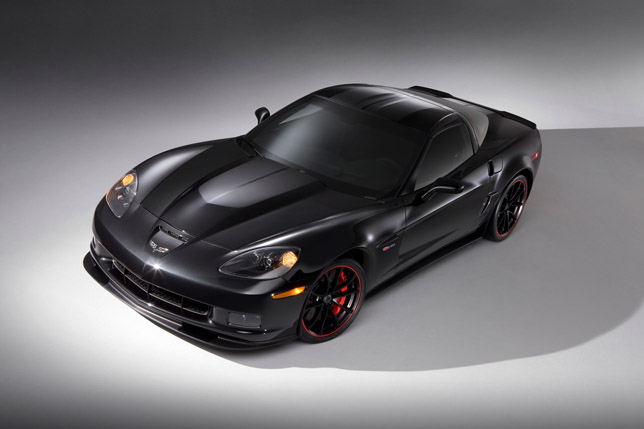 Source: GM