GeigerCars.de Created The Most Powerful Chevy Corvette Z06 Ever!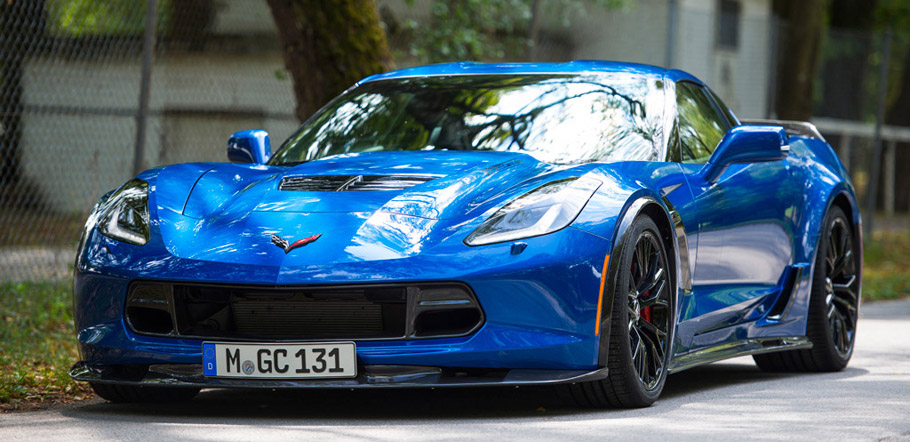 GeigerCars.de Chevrolet Corvette Z06 is the latest project that the experts at GeigerCars.de have been working on. They say that they have created the most powerful Corvette ever and we are about to 'see' how they have achieved this. As a matter of fact, there are three specifics about this project. The first one is the power upgrade, the second is the in-house-made body kit and at last, but not least – the lowered suspension.
Power Upgrade for the Envious
Let me tell you the story of this Corvette Z06. It was born in an American family of prestigious cars with a long history. However, it got a brand new quality and it was the updated version of the classic V8. Although the drivetrain was reduced to 6.2-litre for forced aspiration by a 1.7-litre Eaton TVS R1740 supercharger, the Corvette still made it to the 659 hp (484 kW) and 881 Nm of torque! And this is actually the way it got the title "The Most Powerful Corvette".
SEE ALSO: Here is How GeigerCars.de Customized the Ford Mustang GT
And believe it or not, the performance package by GeigerCars.de adds even more to these numbers. After the upgrade, the Z06 became more potent showing 730 hp (537 kW) and 944 Nm (697 lb-ft) of torque. Now what would you say about that!
Suspension Upgrade for the Extra Performance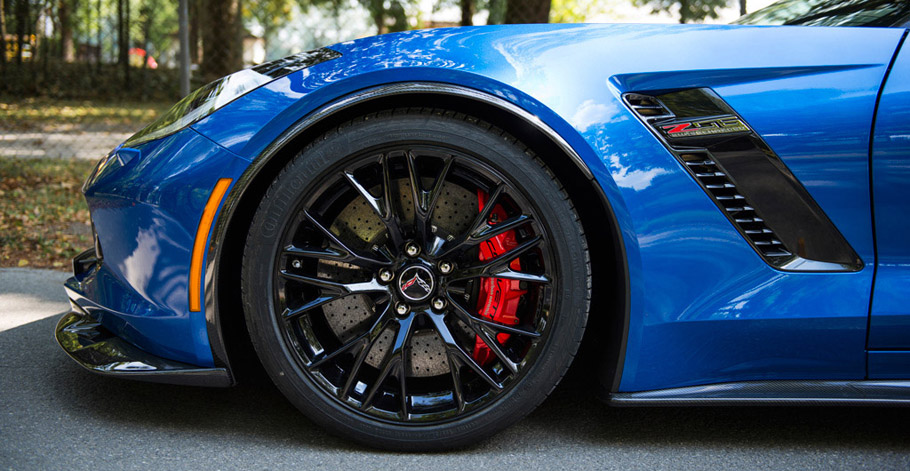 The next step for the specialists was to add more sense of safety and control to the added performance capabilities of the car. In fact, the suspension upgrade kit that hey have used have lowered the ride height of the Z06 for better handling, grip and aerodynamic stability at speed.
Carbon for the Body
The wedge-shaped lines of the Chevy Corvette Z06 were strengthened in their appearance by the carbon-fibre GeigerCars.de body kit. It makes a real difference in combination with the lowered ride height, and gives the car wider and more aggressive stance.
The new front lip, the small flaps on both edges and the undertray below the front bumper further aid the aerodynamics of the car.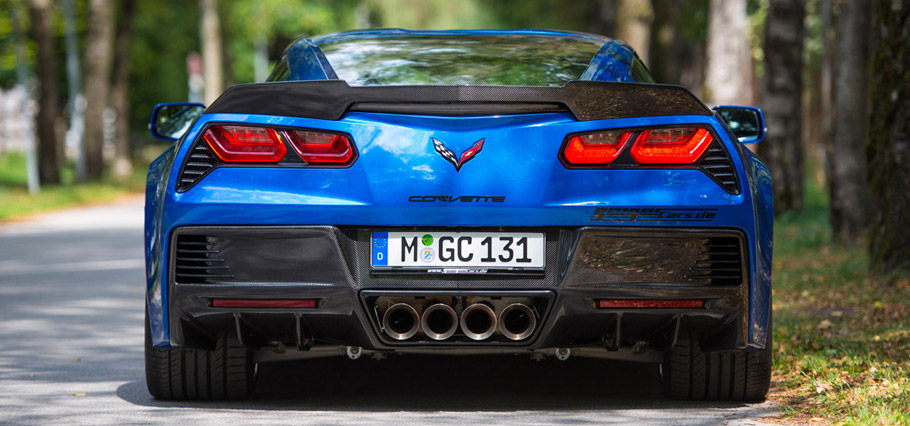 The lower line started by the front spoiler lip is visually continued by the deeply contoured side skirts that help to control air spillage along the car's lower flanks. They lead your eyes to the new rear valence, which incorporates underbody diffuser section on both sides of the sports exhaust system's four big outlets. At the rear we also see a prominent rear spoiler.
Rounding out this special car is the unique wheel-tire combination. At the front we have 19-inch wheels complemented by 285/30ZR19 Michelins and at the rear the combination is 20-inch alloys shod with 335/25ZR20 Michelin Pilot Sport Cup 2 track day rubbers.
Enjoy the pics!
Source: Geigercars.de