2012 Ford Focus ST 5-door and Wagon
Ford has finally revealed official details about 2012 Focus ST both 5-door and Wagon version. The stylish sports hatchback is revealed at the Frankfurt Motor Show. Both models will hit the European market in 2012.
Focus ST is one of the most successful performance vehicles of the company. With innovative design and technology throughout, the new Focus ST will be more powerful and surprisingly fuel efficient, raising the bar once again when it comes to handling too.
"The new Focus ST is a really exciting car for Ford," said Jost Capito, director of Global Performance Vehicles.
"It's the first performance model to build upon the design and technology strengths of one of our new global production vehicles. It's a car built for driving enthusiasts all around the world and they will not be disappointed.", he added.
2012 Focus ST is powered by a 2.0-litre EcoBoost engine with 250PS (184 kW) and 360Nm (267 lb-ft) of torque. The new engine replaces the brilliant 2.5 liter 5-cylinder power plant. The EcoBoost 2.0 in the Focus ST is expected to cut both CO2 emissions and fuel consumption by more than 20% from the previous-generation European model when fuel consumption data is certified.
The engine is mated to a 6-speed manual transmission, which has specially revised gearing to produce the maximum punch from each throw of the gear shift.
"This is the first time we have used a 4-cylinder Ford EcoBoost engine in a high performance model and the results are phenomenal," said Capito.
"Drivers will have a lot of power and torque throughout the rev range to use. For everyday driving, though, the characteristics of this car will let them drive in a more fuel efficient way than previously, which is an essential part of the ST's DNA.", he finished.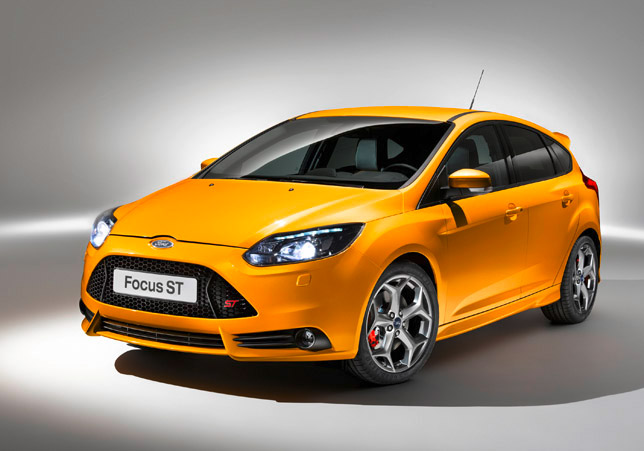 Source: Ford