2012 Ford Focus Zetec S 2.0 TDCi [video]
Here is the 90 second verdict of the new 2012 Ford Focus Zetec S 2.0 TDCi from Autocar.co.uk.
There is two versions of the Zetec S – one with a 1.6 liter EcoBoost and the second, which is shown in the video with a 2.0 liter TDCi diesel power unit. It delivers 161PS (118 kW) at 3750RPM and 340Nm (251 lb-ft) at 3250RPM. From 0 to 62 mph in 8.6 seconds and a top speed of 217 km/h (135 mph).
The engine is mated to a 6-speed manual gearbox and returns a nice 56.5 mpg on combined cycle with emissions of just 129 g/km of CO2. The curb weight is 1412 kg.
The price for this pleasure is £21 345, which is a lot compared to the petrol variant for only £18 745.
"Zetec S models have always been popular with UK customers and so we are delighted to welcome our new Focus Zetec S to the range.  With sporty exterior body styling and impressive performance and economy, this latest addition is set to be another showroom hit.", commented Anthony Ireson, Ford Britain marketing director.
Is the new Zetec S diesel any good? Check out the video, below!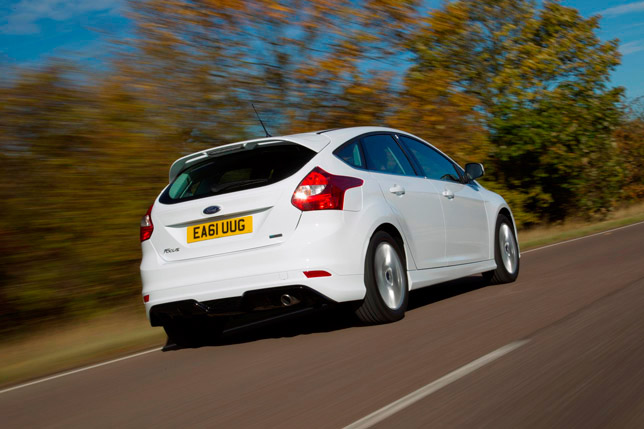 Source: Autocar.co.uk via Youtube