2012 Geneva Motor Show: Chevrolet Cruze Station Wagon
Chevrolet has introduced the new Cruze Station Wagon at the 82nd International Geneva Motor Show. It was exhibited alongside two youth concept cars – the Code 130R and Tru 140S. The manufacturer also displayed their latest on-board infotainment - Chevrolet MyLink.
The new Cruze Station Wagon will be offered with a five power units – a 1.6 liter and a 1.8 liter petrol engines and a new 1.4 liter turbocharged petrol. The diesel range includes an improved 2.0 liter, which is currently available for the saloon version and a new 1.7 liter VCDi featuring start-stop technology – 132PS (97 kW) and CO2 emission of 119 g/km.
The exterior features new front fascia, modified headlights and some new sets of alloy wheels. The interior boasts different center console and a better choice of seat fabrics and colors.
The vehicle has another great advantage – an incredible load space of almost 1500 liters with rear seats fold down.
Option list include keyless entry and start, a rearview camera and Chevrolet MyLink infotainment system.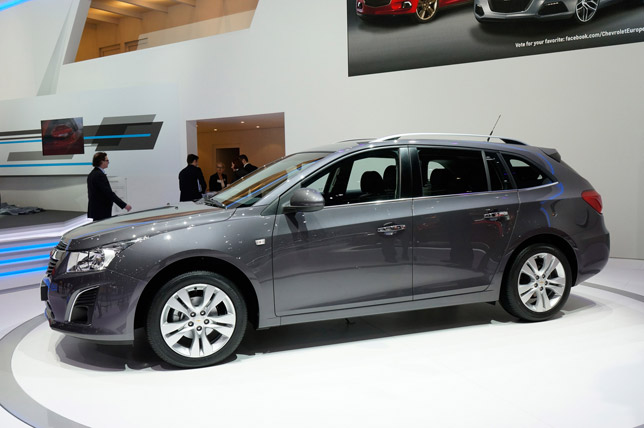 Source: Chevrolet