Cruze Station Wagon at Geneva
Geneva this year will see the unveiling of a new type of Chevrolet Cruze – The Cruze Station Wagon. It is here to complement the already best sellers, the hatch and the saloon Cruze, and now, as a whole, Chevrolet can meet the needs of its customers, whatever they might be.
Obviously, the Cruze Station Wagon is betting on space. 1500 liters of cargo space in fact if you top it up. However, dimensions have not changed much. The Wagon stands at 4,678mm in length while the hatch and the saloon are 4,510mm and 4,597mm respectively. It also retains the forms of a Cruze with that tapering single arch roofline which comes with roof rails as standard – convenience and sportiness at the same time. A few details have been changed for the MY2012 - remodeled front fascia, modified head-lamp interiors and fog lamps, and new wheel styles on the exterior and refinements to the center console and a greater choice of seat finishes for the interior.
Engine choice is said to be wide. The one mentioned is the new 130bhp 1.7-litre VCDi diesel engine which has a Stop/Start technology working along side it and thus the CO2 emissions equal to 119g/km.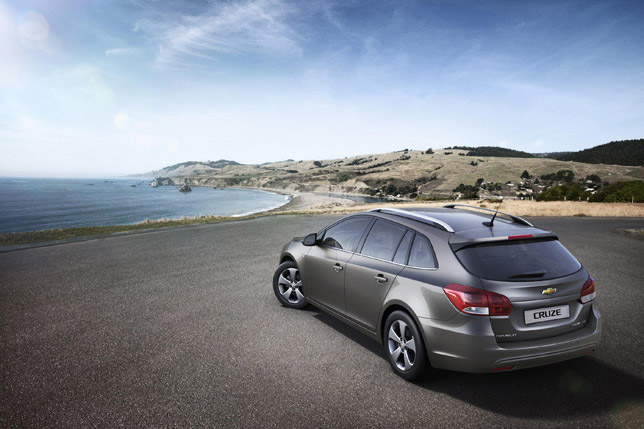 Source: Chevrolet