2012 Honda CR-V Concept
Honda has revealed the CR-V Concept debut at the Orange County International Auto Show in Anaheim, California. The all-new generation CR-V will hit the market by the end of the year and will debut at the Los Angeles Auto Show in November.
"The 2012 CR-V Concept strongly hints at the more dynamic and refined look of the upcoming model," said John Mendel, executive vice president of sales for American Honda.
"As the best-selling SUV in each of the past four years, the 2012 CR-V promises to build on its highly successful formula with even more style, innovative features and higher fuel economy.", he added.
2012 CR-V Concept boasts a distinctive and bold styling, more aggressive stance with deeper sculpting of the body lines and a bolder front fascia. The front bumper's lines are highlighted by a horizontal three-bar grille and deeply set multi-reflector headlights. The lower front bumper wraps smartly upward to convey SUV capability with a generous approach angle, while the lower front bumper design now integrates more smoothly with the fascia for improved aerodynamics.
This is the final version of 2012 CR-V, so the production vehicle will look exactly like that on the pictures... Except the brutal wheels, probably.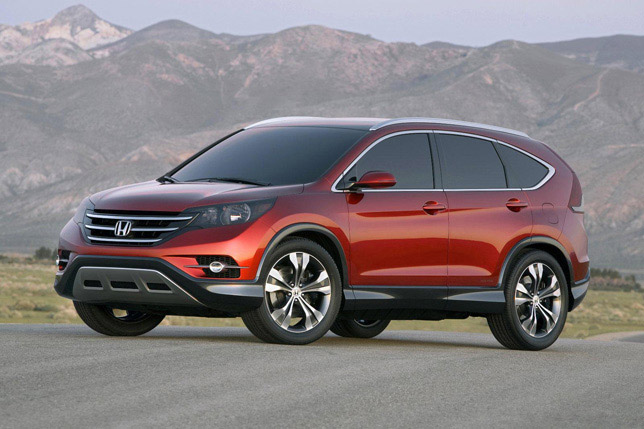 Source: Honda