2012 Honda CR-V Concept [First image]
Honda has released a first image of the new CR-V Concept. This is the fourth-generation CR-V, which is set to go on sale in the United States by the end of 2011, and in Europe in Autumn 2012.
2012 Honda CR-V boasts a distinctive and bold styling direction including a more aggressive stance with deeper sculpting of the body lines and a bolder front fascia. The lower front bumper wraps smartly upward to convey SUV capability, while the overall lower front bumper design now integrates more smoothly into the fascia for improved aerodynamics.
The new CR-V will have more powerful and efficient engines and better equipment.
The CR-V is one of the top-selling SUVs, sold in more than 160 countries throughout Europe, Asia, North America, South America and Africa.
The car will be exhibited at the Orange County International Auto Show in Anaheim, California, in September 2011.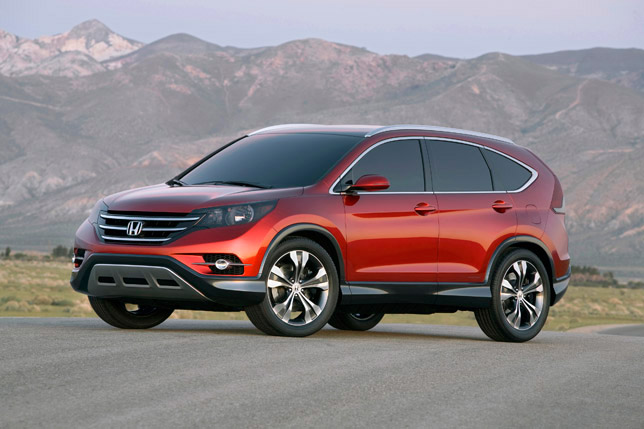 Source: Honda