2012 Hyundai i30
2012 Hyundai i30 will be exhibited at the IAA Frankfurt. Hyundai expects the new-generation i30 to build on the remarkable success of the original model - the company's first car to be launched with the 'i' prefix, introducing a new nomenclature and heralding a new era for Hyundai in Europe.
"The new-generation i30 is recognisable thanks to the Hyundai family face with its signature hexagonal-shaped front grille and the jewel-like design of the headlamps, together with distinctive daytime running lights. These lights present an angular shape within a more softly-edged recess, adding a strong personality to the vehicle, as well as a sense of refinement and luxury.", said Thomas Bürkle, Chief Designer at Hyundai Motor Europe Technical Centre.
It is one of the best-selling C-segment hatchbacks in Europe. It's main rivalry is against Opel Astra, Ford Focus and of course Volkswagen Golf. However, the i30 passed over 115 000 units sold across the old continent.
The award-winning Five Year Triple Care package provides five years of unlimited-mileage warranty, five years of roadside assistance, and five years of vehicle health checks.
The company's press conference will take place in Hall 6 at 12:00 (CET) on Tuesday 13th September 2011.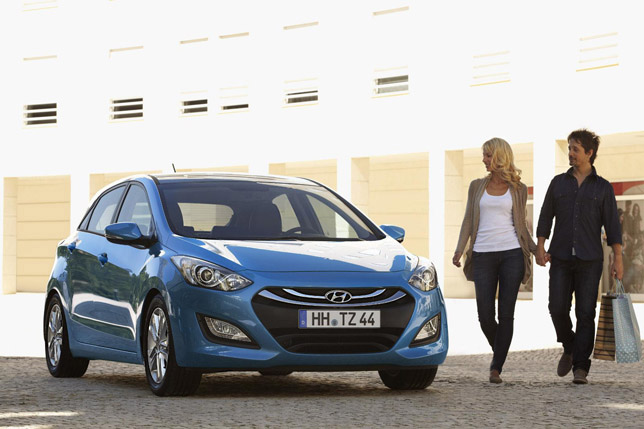 Source: Hyundai