2012 Jaguar XF 2.2 Diesel Price - £29 950
Jaguar has released a new less powerful version of the famous 2.2 liter four-cylinder diesel engine in XF range. It is set to be launched aimed at delivering greater value than ever before. The lower input version now costs just £29 950 OTR, which is a great value for money.
The XF 2.2D 163 PS returns 52.3 mpg on combined cycle with emission of just 149 g/km of CO2. Still, the performance does not suffer too much – 0 to 100 km/h in 9.8 seconds and a top speed of 209 km/h (130 mph).
The standard equipment includes suedecloth and leather seats, a touch-screen centrally mounted display, electronic climate control and an advanced 8-speed gearbox complete with automatic Stop-Start.
However, we think that the more powerful version of the 2.2D will be more likeable, because of its performance and great economy figure – 57 mpg.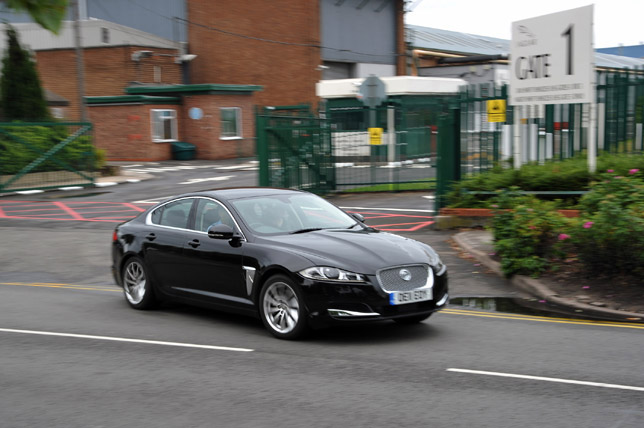 Source: Jaguar