2012 Jaguar XF 2.2 diesel
2012 Jaguar XF 2.2 diesel is the most fuel efficient model that the manufacturer has ever produced. The vehicle managed to complete an epic journey from the factory in which it was created at Castle Bromwich in Birmingham, to Munich – a distance of 816-miles – on a single tank of diesel. This is just a bit over 1312 km, really a staggering result.
The XF 2.2 diesel consumed just 64 litres of fuel to average a remarkable 57 mpg.
"The entire development team is very proud of what the new XF 2.2 has achieved – this not only proves the efficiency of the new model but underlines that performance and economy can be combined.", said Andy Whyman, Chief Programme Engineer for the XF.
The all new 2.2 litre diesel develops 190PS and 500Nm of torque, which delivers good performance – 0 to 100 km/h in 8.5 seconds and a top speed of 225 km/h (140 mph). The XF 2.2 emits just 149 g/km of CO2.  Further improving efficiency, the new 2.2-litre engine is linked to a new 8-speed ZF automatic gearbox and an innovative Stop-Start system.
2012 Jaguar XF 2.2 diesel will be launched in September and features a fresh new look, upgraded interiors and equipment as well as improvements in efficiency and refinement.
Price list will be available close to launch.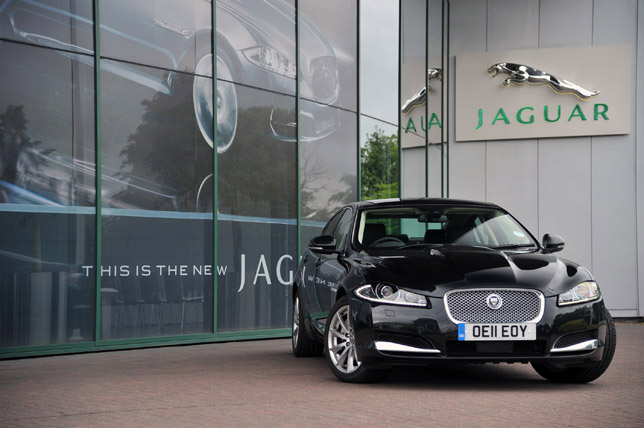 Source: Jaguar