2012 Kia Rio 1.1 CRDi EcoDynamics - Price £11 895
2012 Kia Rio 1.1 CRDi EcoDynamics has been named "Best sub-100g/km business car" in the Business Car Manager Best Business Car 2012 Awards.
It emits just 85 g/km CO2, which is the lowest of any non-electric vehicle currently on sale. The Rio 1.1 CRDi EcoDynamics impressed the Business Car Manager judges as an overall ownership proposition and not just for its class-leading green attributes.
2012 Kia Rio starts at just £9 995 OTR and the 1.1 CRDi EcoDynamics  model is available from £11 895.  The entire Rio range is available with Kia's fixed price servicing plans, Care-3 and Care-3 Plus, which offer 3 or 5 years servicing from just £269.
"Any Kia Rio is a good car – but the EcoDynamics version is a champion.  It returns a staggering 88mpg and emits just 85g/km of CO2 thanks to a punchy and characterful 1.1-litre three-cylinder diesel engine.", said Commenting on the Rio's win, Ralph Morton, Editor, Business Car Manager.
"As well as those cheap running costs, the Rio boasts an ownership experience that is anything but.  This is a compact hatchback that looks just as smart as its Ford Fiesta and Vauxhall Corsa rivals – while inside there's plenty of space, the cabin is really well made and there's lots of equipment. It's precise to drive too. You certainly don't feel like a second-class citizen in a Rio; it's a genuine class-beater.", Mr. Morton added.
The Business Car Manager award is the Rio EcoDynamic's third so far in 2012 having already scooped CarBuyer's 2012 Green Car of the Year Award as well as having been singled out for special praise in Kia's What Car? 2012 Ultra-Low-Carbon Award.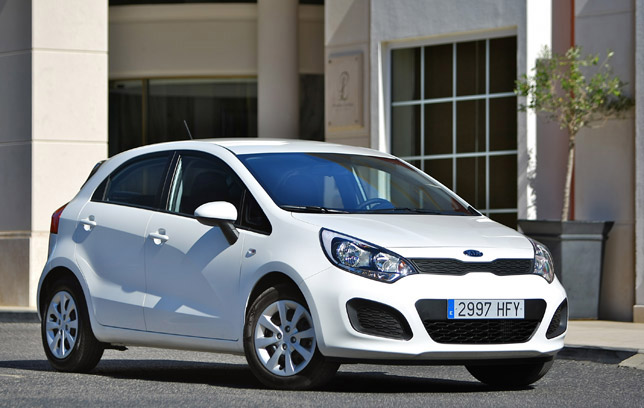 Source: Kia