2012 Kia Rio - first real photos
Kia has published the first real, studio photos of its next-generation, 2012 Kia Rio which public unveil is scheduled for the upcoming 81st edition of Geneva Motor Show. Highlighting extremely bold and distinctive character, the newly-styled Rio will hit the UK market in September as a 5-door version and a 3-door will be available from early 2012.
At the first glance, the new Rio is a pure, new-generation Kia, boasting the brand's signature grille, but integrated with the headlights to give the ride new spin and more dynamic look.
In addition to the new vision, the next-generation Rio also benefits an extended wheelbase - 2,570 mm, 70 mm longer than that of the current Rio.
Inside the cabin, Kia promises to deliver a high level of quality previously associated with larger models – together with a wide selection of trim options.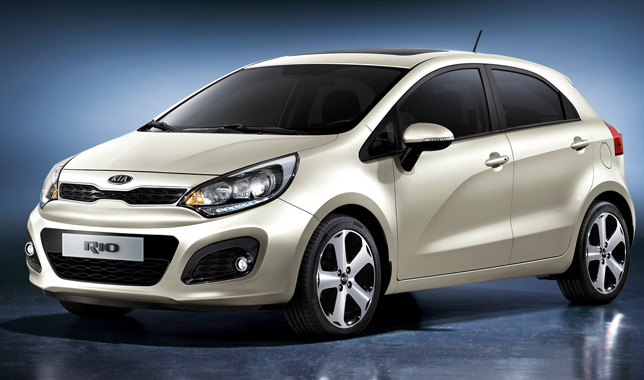 In the terms of power and efficiency, the Kia's B-segment newcomer will be available with wide range of fuel-efficient and low-CO2 petrol and diesel plants, depending on market  – including a 1.1-litre diesel unit generating 70 horsepower, with CO2 emissions from as low as 85 g/km.  An all-new, high-performance 1.2-litre Turbo Gasoline Direct Injection (GDI) will also be available from 2012.