2012 Lamborghini Gallardo LP550-2 Spyder
2012 Lamborghini Gallardo LP 550-2 Spyder combines the convertible body style with rear-wheel-drive for ultimate fun.
"With the Gallardo LP 550-2 Spyder, we are expanding the Lamborghini lineup with a purist model that adds yet another dimension of driving fun. This will appeal in particular to a very special group of customers that enjoy a spirited driving style and also like to experience the sheer pleasure of open-air driving," commented Stephan Winkelmann, President and CEO of Automobili Lamborghini.
"This special model with rear-wheel drive is a logical expansion of our lineup of spyder models with all-wheel drive.", he added.
The 2012 Gallardo LP 550-2 Spyder is powered by a 5.2 liter V10 with 550PS (405 kW) and 540Nm (398 lb-ft) of torque, which means 0 to 100 km/h in 4.2 seconds and a top speed of 319 km/h (198 mph). The soft-top of the Gallardo Spyder is designed for unlimited top-speed enjoyment both open and closed.
Thanks to systematic Lamborghini lightweight design and an extremely low dry weight of just 1 520 kg, phenomenal performance is guaranteed.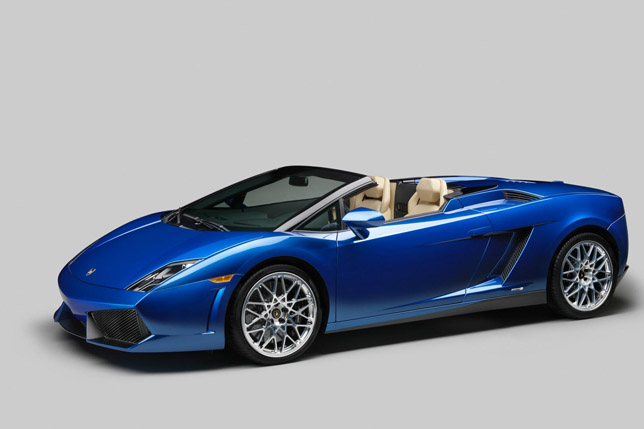 Source: Lamborghini