2012 Lexus GS 450h Full Hybrid
Lexus also exhibits the 2012 GS 450h full hybrid at the IAA Frankfurt, this year. The premium saloon comes with an all-new exterior and interior which reflect development of Lexus's L-finesse design philosophy. The bold and dynamic exterior design includes a stronger frontal treatment which gives the new GS a commanding road presence that is appropriate for a Lexus performance saloon.
The interior boasts high quality materials and advanced interface technologies to help keep the driver alert and everyone on board comfortable over long periods of time.
2012 GS 450h features a new, energy saving air conditioning system with S-Flow and 'Nano-e' technologies; a second-generation Remote Touch Interface (RTI) linked to the world's largest on-board multi-information display screen; and a choice of audio systems that offer unparalleled power and clarity.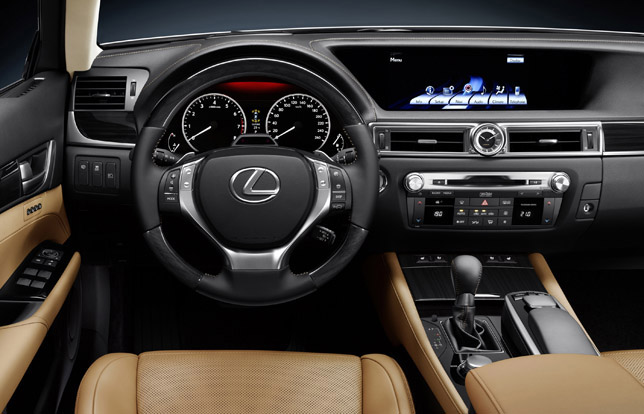 It is powered by a V6 Atkinson cycle petrol engine, with a two-motor hybrid system in a front-engine/rear-wheel drive configuration.
The vehicle also has a new re-engineered bodyshell, new suspension, more powerful brakes and leading-edge technologies such as Active Variable Suspension (AVS) and Dynamic Rear Steering (DRS).
The Lexus Dynamic Handling System provides a world-first integration of AVS, DRS, Variable Gear Ratio Steering (VGRS) and Step 5 of Lexus's Vehicle Dynamics Integrated Management, to co-ordinate every aspect of front and rear wheel control and provide agile, sharp and confident driving behaviour with more direct response to driver inputs.
The new GS is equipped with the most technologically advanced active safety and driver assistance systems available on the market today. VDIM Step 5 now integrates the new DRS system, while the Advanced Pre-Crash Safety system (PCS) incorporates a Driver Monitor Camera and a complementary Adaptive Cruise Control system (ACC). On the new GS, the ACC will function at all speeds down to 0mph.
Additional active safety features include Lane-Keep Assist (LKA), a Blind Spot Monitor (BSM), the Lexus Night View system and a Head-Up Display (HUD) with an expanded content menu.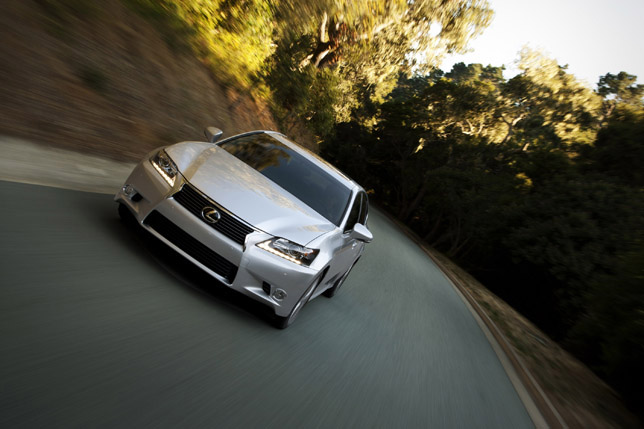 Source: Lexus