2012 Lexus GS [teaser]
Lexus will exhibit the new 2012 GS 350 at the Pebble Beach Concours d'Elegance on August 18th. Until then, they have released a teaser image, where we can see that the car looks rather like LF-Gh Concept.
The fourth-generation GS has been completely redesigned – exterior and interior.  It will feature the brand's new design philosophy, with styling cues such as a distinctive new front grille, that will soon be seen on all future Lexus vehicles. The new GS will also lead the rest of the Lexus lineup in an entirely new direction of driving dynamics.
Although there are no further information, probably the GS 350 will be powered by the well-known 3.5 liter V6.
"Today, buyers in the mid-size luxury segment want a more engaging driving experience, styling that makes a statement, and a roomier interior package," commented Mark Templin, Lexus group vice president and general manager.
"With the all-new GS, we're giving them what they asked for, and more.", he finished.
"]"]"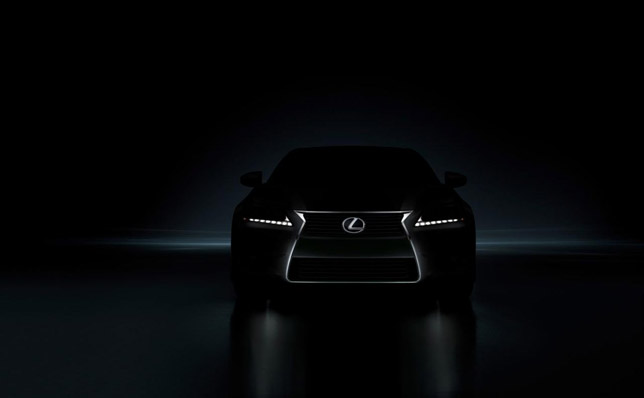 Source: Lexus