2012 Mercedes-Benz C 63 AMG and SLS AMG Safety Cars
Mercedes-Benz has prepared to special vehicles, which will take a part at the 2011 Formula 1 World Championship in Melbourne. This is the starting event and it will be held on March 25-27th.
The Official F1 Safety Car will be SLS AMG with some modifications and the Official F1 Medical Car is going to be special C 63 AMG Estate. AMG has been continuously active in Formula 1 for 15 years.
SLS AMG Safety Car is driven by 39 year old German racing driver Bernd Maylander, who has been doing this work for FIA since 2000. During the racing, SLS AMG Safety Car will be on stand by in the pit lane and in case of emergency, it will take control of the situation fastly.
C 63 AMG Estate has been a Medical car from 2008 to 2010. The new one features AMG SPEEDSHIFT MCT 7-speed transmission. The special car follows the F1 cars during the starting lap, because this is the most critical phase of the race.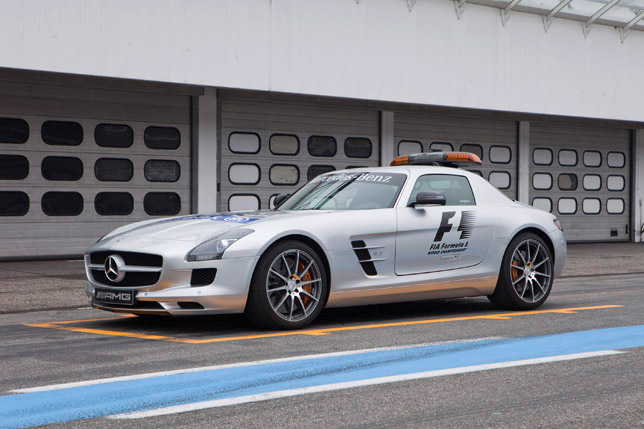 Source: Mercedes-Benz