2012 Paris Motor Show: Suzuki S-CROSS Concept
Suzuki has unveiled the S–CROSS Concept at the 2012 Paris Motor Show. The vehicle will be the first in an ambitious programme of annual European model launches which Suzuki will be starting in 2013. The S-Cross design
Emotion is expressed by dynamic lines running from the front bumper to the rear of the body, by chrome-plated features which extend deep into the body from LED fog lamps in the front bumper, and by LED headlamps and tail lamps with organic designs suggesting the muscles of an animal.
Quality is expressed by a mesh front grille consisting of dark chrome and silky chrome and by innovatively designed roof rails which are flush with the roof line when not in use.
Aerodynamics is expressed by a roofline which slopes downwards towards the rear and by smooth contours on the sides of the front bumper, at the bottom of the doors and on the sides of the rear bumper. The shape of the body helps the vehicle meet increasingly tough demands for fuel economy.
Crossover toughness is expressed by a front skid plate, by boldly flared wing arches and under mouldings, and by 20-inch chrome wheels.
Body colour
A specially created Crystal Green Metallic body colour has intensity and radiance which create a dynamic impression in the minds of onlookers. The image it evokes is one of "nature in the city and the city in nature".
Specifications (mm)
| | |
| --- | --- |
| Overall length | 4,310 |
| Overall width | 1,840 |
| Overall height | 1,600 |
| Wheelbase | 2,600 |
| Tyres | 235/55R20 |
Still, any technical specifications weren't released.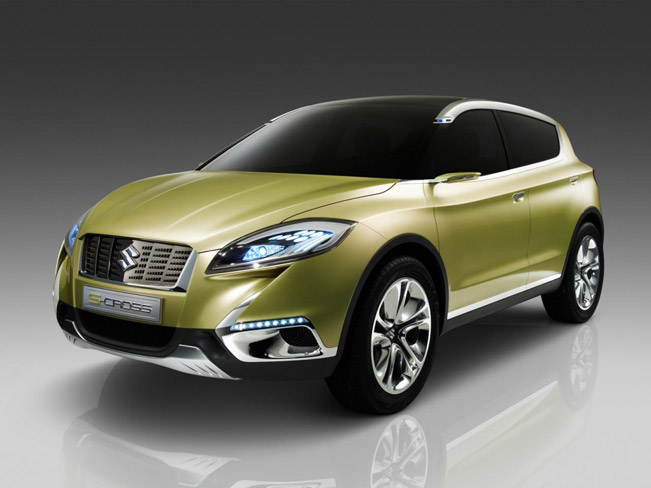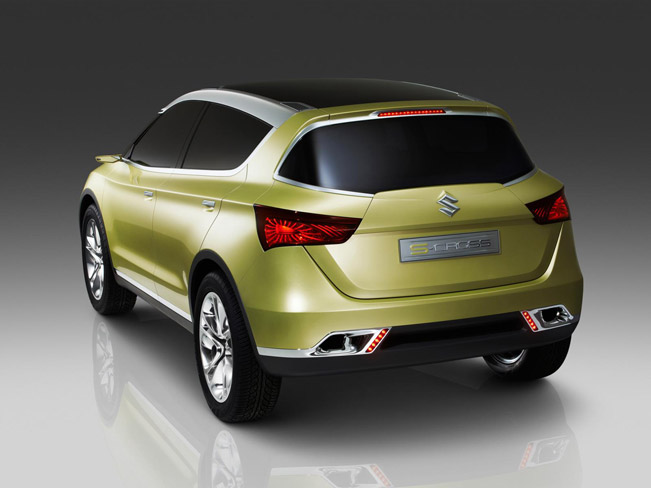 Source: Suzuki