2012 Renault Kangoo VAN Z.E. Price - £16 990
Make a green difference in your life with Renault's Electric KANGOO Van Z.E. The Van of the year 2012 will amaze you not only because of it high advancements but also because it is inconceivably efficient. The prices of this electric vehicle start from £16,990.00 and it is definitely worth it!
As you have already guessed the Z.E. stands for Zero Emissions, but this is not the only impressive detail about the vehicle. The Kangoo Van Z.E. comes with a 60 PS (44 kW/ 59 bhp) electric motor, which is producing 226 Nm (167 lb-ft) of torque. It also will have a range of 160 km (99 mi).
What is more important here is that for less than a fortnight after securing the International Van of the Year title, Renault's 100% electric Kangoo Van Z.E. has been crowned What Van? magazine's Van of the Year. But this is not the end; Europe's number one van brand also won in the category: Website of the Year.
As a reminder, the French marque has serious achievements during the last year, got four prestigious awards, including the Van of the Year gong for New Master.
Undeniably Renault KANGOO Van Z.E. is a pioneer in van technology, and we can affirm that it deserved the award. Moreover the price will make it affordable for the mainstream thus making the technology more common and utilized. We have to consider the "green" technology more seriously, haven't we!
If you still wonder, Renault is the first manufacturer that produces electric vans. In addition, it also aims making them genuinely affordable for businesses and organizations of every type. Given all these facts the future of the electric vehicles seems brighter with every day. Not only because of their zero tailpipe emissions in use, but also because of their impressive performance, low running costs and more relaxed driving experience!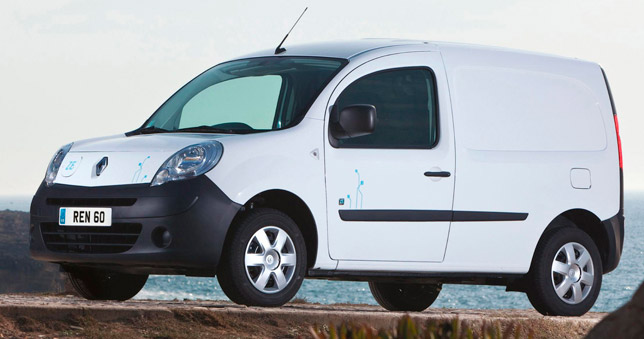 Source: Renault