2012 Tata Nano
The new Tata Nano comes with a number of improvements: better fuel efficiency, new premium interiors, new vibrant colours, best-in-class air-conditioning, lowest CO2 emission, among cars in India and most important all this at the same price.
2012 Nano is powered by a 624cc engine with 38PS (28 kW) and 51Nm (38 lb-ft), which is an increase of 3PS (2 kW) and 3Nm (2 lb-ft). Seems like nothing, but in car with such dimensions, it is a lot. The fuel efficiency is 59.7 mpg - 3.9 litres per 100 km. The top speed is 105 km/h, which is just enough for everyday city driving.
The ride and handling are also improved by revising the suspension with a front anti-roll bar, new steering system and booster-assisted brakes. All this comes as standard on the entry-level model.
The exterior is now available in different 10 colours, 8 of them new - Pearl White, Rouge Red, Aqua Blue, Neon Rush, Serene White, Meteor Silver, Mojito Green, Papaya Orange, Sunshine Yellow, and Champagne Gold.
There are three trim levels: Standard, CX and LX. It is priced from just 1.40 lakhs (€1 980) and comes with 4-year warranty. Check out the full equipment, below!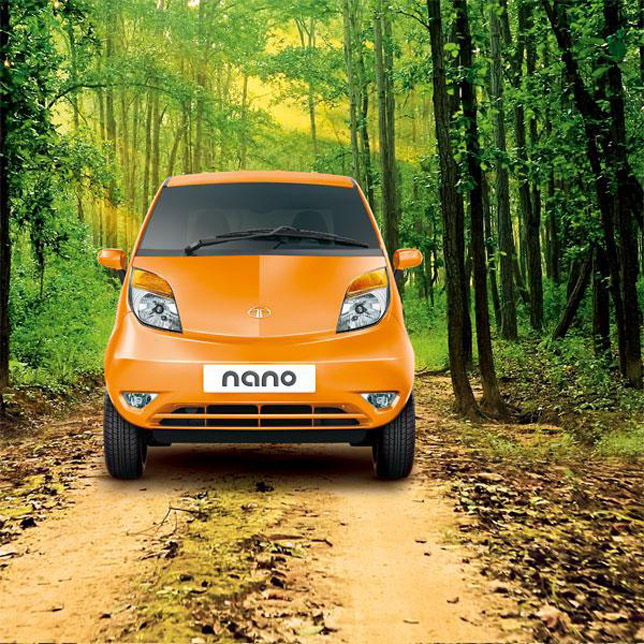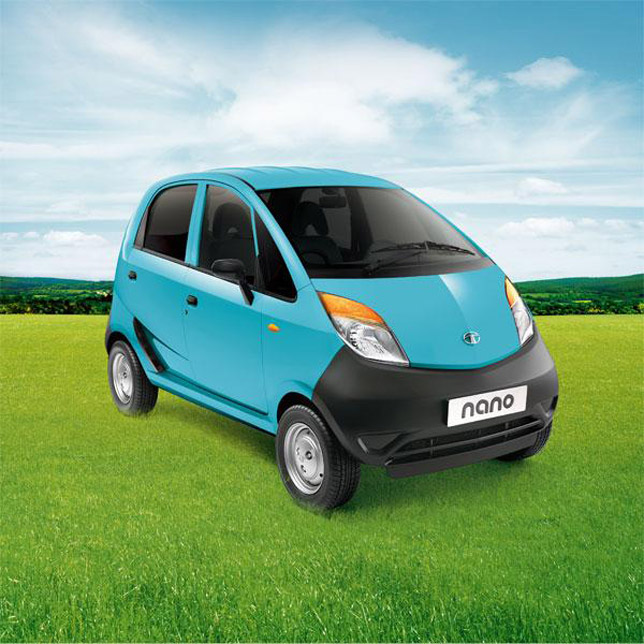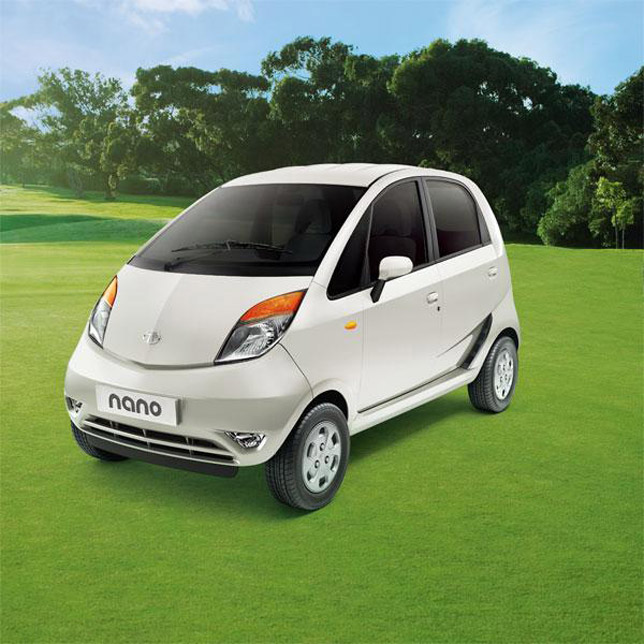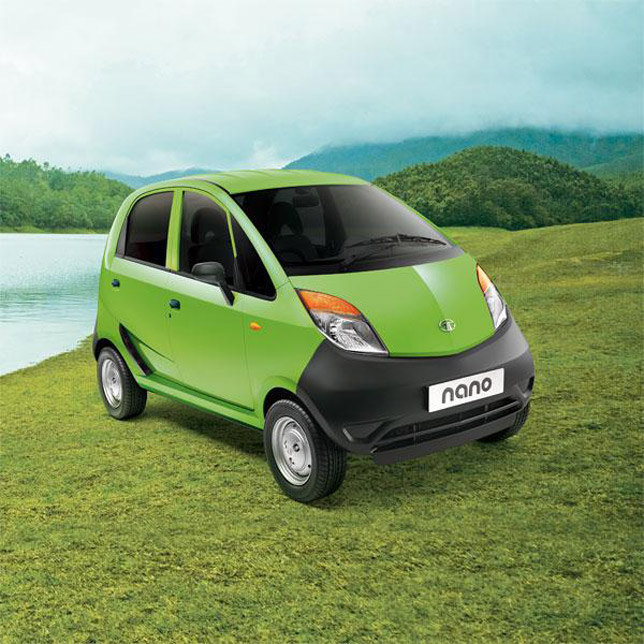 2012 Tata Nano equipment:
Tata Nano Standard: The standard version comes with three colour options -- Rouge Red, Aqua Blue, Serene White -- along with clear headlamps, tubeless tyres and tip-tap driver side mirror, booster-assisted brakes and front suspension with anti-roll bar. The interiors comprise dual-tone vinyl seats and fold-down rear seat.
Tata Nano CX: The Nano CX comes in six colour options -- Rouge Red, Champagne Gold, Neon Rush, Meteor Silver, Papaya Orange and Serene White. The interiors have been refreshed with trendy black fabric seats, ebony black interiors, fold-down rear seat with nap rest. Besides these, the variant offers best-in-class air-conditioning with heating (optional), parcel shelf, booster-assisted brakes, tip-tap mirrors on driver and passenger side and half wheel covers.
Tata Nano LX: The top-end variant comes loaded with features like premium beige fabric seats, central locking, door handles, front power windows, cup holder in front console, provision for 12V socket, body coloured bumpers, fog lamps, electronic trip meter, rear spoiler, full wheel covers and tip-tap mirrors on driver and passenger side and booster-assisted brakes. The Nano LX comes in six premium colours -- Pearl White, Papaya Orange, Mojito Green, Sunshine Yellow, Meteor Silver and Champagne Gold.
Source: Tata