2012 Vauxhall Ampera Earth UK - Price 29 995 GBP
Vauxhall has introduced a new entry-level Ampera for the United Kingdom. The car is priced from just £29 995. The name of the model is Earth, which screams "Eco-friendly" vehicle, so probably there would be many satisfied clients.
Still, the car comes with a lot of standard equipment like power windows and locks, electronic climate control and a 7" touchscreen display.
The Ampera Earth has the same electric motor with total power of 152HP (111 kW) and 370Nm (273 lb-ft) of torque. The top speed of the car is 161 km/h (100 mph) and the range is 64 km (40 miles) on electricity alone. However, when the 16 kWh lithium-ion battery is depleted, a small 1.4-liter petrol engine-generator activates to recharge it.
Every Ampera owner also has access to 'My Ampera Services' a programme which provides owners with a direct number / email address to a named Ampera agent at Vauxhall HQ. Completing the package and like all Vauxhall cars, the Ampera is backed by a unique Lifetime/100,000 mile new vehicle warranty. In addition, the battery system benefits from an impressive eight year/100,000 mile warranty that is transferable to subsequent owners.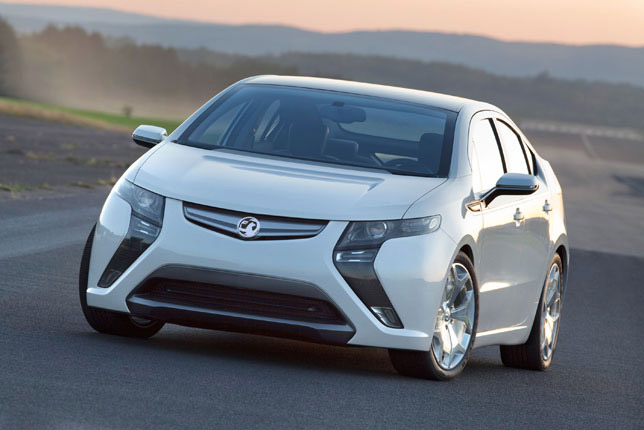 Source: Vauxhall