2012 Volkswagen Passat US Price - $19 995
The new 2012 Passat US is priced at just $19 995, which is more than $7000 less compared to the EU equivalent. This is the base price for the 2.5 liter petrol with 170PS.
The vehicle will be avialable in several levels and it will come with automatic dual-zone climate control, Bluetooth connectivity, steering wheel audio controls as standard. There is also the Volkswagen's no-charge three-year/36 000 mile scheduled Carefree Maintenance Program.
The 2.5 liter S model has a price tag of $22 690 and comes with a 6-speed automatic gerabox, 16" alloys and a rear center armrest with storage.
Passat SE is priced at $23 725. This trim level adds 17" alloy wheels, heated front seats, 8-way power driver seat, touchscreen Premium VIII audio system and a multi-function steering wheel with leather upholstery.The sunroof and SAT NAV system will boost the price to $26 795.
The 2.5 litre SEL is priced at $29 895 and comes with Fender Premium Audio System, Homelink, interior chrome touches, wood grain interior décor, comfort seats and exterior chrome accents.
2012 Volkswagen Passat SEL Premium will add leather upholstery, keyless entry and remote start, fog lights, driver seat memory and 8-way power passenger seat.
The 2.0 liter TDI variant will be available in just three trim levels and the price is a lot higher - $25 995 for the entry version and the SEL Premium comes at $32 195.
The new Volkswagen Passat is definitely a great value for money and it is highly competitive to its rivals, especially at this price. There is no doubt, that it will become a best-seller, not only in Europe, but in the US, too.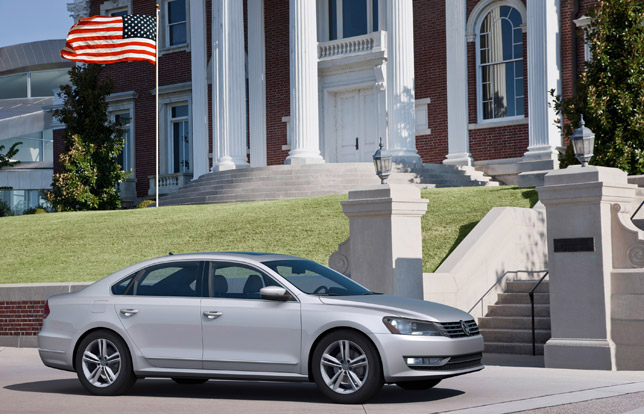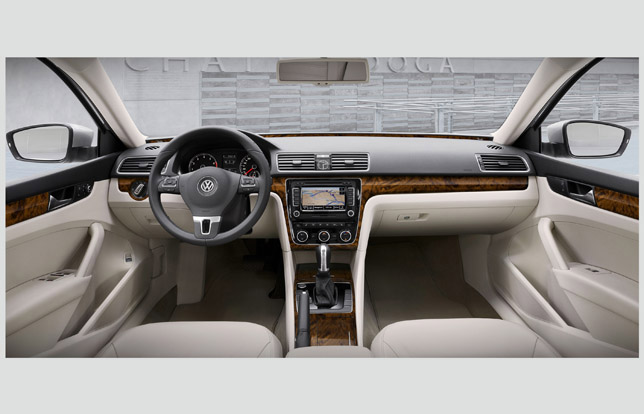 Source: Volkswagen US