2013 Arrinera Hussarya - Price $160 000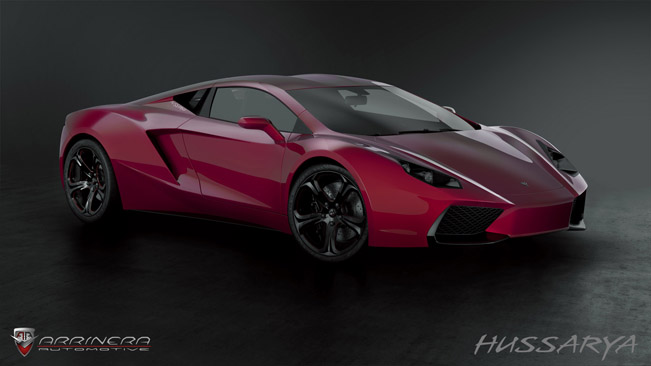 Arrinera Automotive has announced their new supercar - Hussarya. It is expected to hit the market sometime in 2013 with pricing starting from $160 000.
The car reminds to Pagani Huayra only by name. The shape is something completely different terribly reminding to Gallardo. After this mix, we have to say that beneath the car is a pure Noble featuring high-strength steel chassis, a multi-link, independent suspension which was "designed and optimized" by Noble.
The engine of the supercar is a 6.2 liter naturally aspirated V8 with 650HP (478 kW) and 820Nm (605 lb-ft) of torque. The gearbox is sourced by Graziano, which also has a "finger" in Aventador. Gross weight – 1300 kg (2866 lbs). 0-100 km/h in 3.2 seconds and a top speed of 340 km/h (211 mph).
Stay tuned for more information!
Source: Arrinera