2013 Audi RS 4 Avant - Price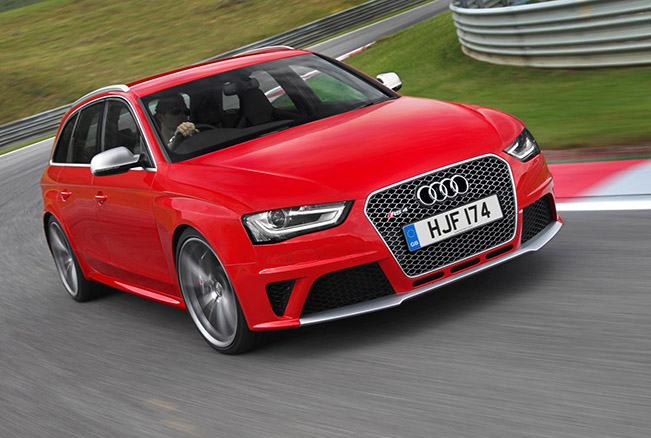 2013 Audi RS 4 Avant has won another award for its best-of-all-worlds ability. It has just been voted Estate Car of the Year 2013. The RS 4 Avant took the top spot in a number of categories, which ranged from pricing and performance to practicality and desirability.
The Audi RS 4 is priced from £55,525 and comes with a high-revving, naturally aspirated 4.2 liter V8 engine with 450HP at 8,250 RPM and 430Nm at 4,000 RPM. The engine is mated to a 7-speed S-tronic twin-clutch gearbox sending the power to Quattro AWD system. 0-100 km/h in 4.7 seconds and a top speed of 250 km/h (155 mph), which can be increased to 280 km/h (174 mph) on request.
The options list includes front carbon fibre-reinforced ceramic brakes and a sports package which adds sports suspension plus with Dynamic Ride Control (DRC) incorporating diagonally linked hydraulic shock absorbers for even flatter cornering, variable ratio dynamic steering, a sports exhaust system and an upgrade to 20" Rotor design alloy wheels.
Source: Audi