2013 Audi Sport Quattro Concept [video]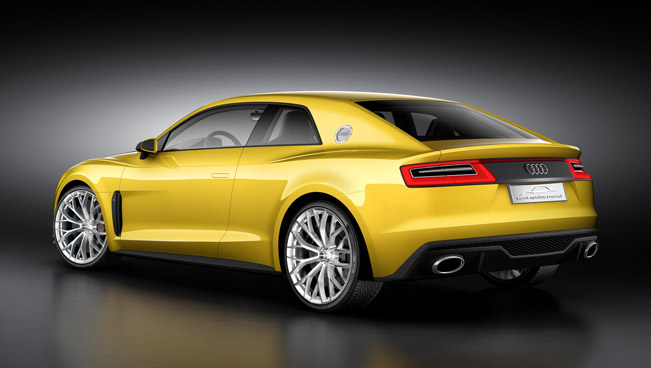 Audi has published a video clip with the all-new Sport Quattro Concept, which was introduced at the 2013 Frankfurt Motor Show in Germany. The modern version of the original 1984 Sport Quattro is described as a "legitimate successor".
Audi Sport Quattro Concept is powered by a 4.0 liter twin-turbo V8 and an electric motor with combined power of 700HP (515 kW) and 800Nm (590 lb-ft) of torque. 0-100 km/h in 3.7 seconds and a top speed of 305 km/h (189 mph). A 14.1 kWh lithium-ion battery pack provides an all-electric range of up to 50 km (31 miles). The Sport Quattro Concept is able to return 94.1 mpg US – 2.5 liters / 100 km with CO2 emissions of only 59 g/km.
The curb weight is 1,850kg (4,078 lbs).
Source: Audi