2013 Chevrolet Captiva - UK Price £21,295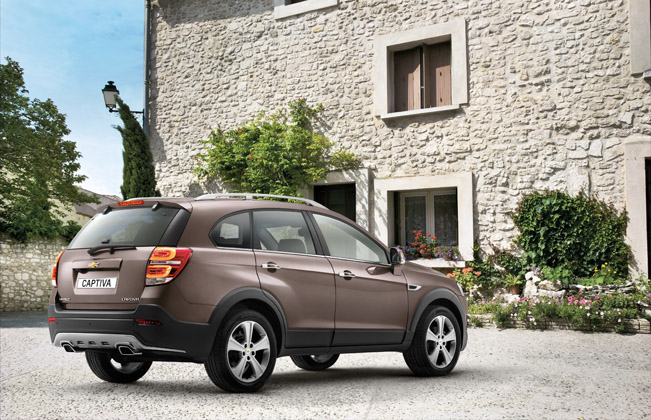 Chevrolet has announced the new 2013 Captiva, which was presented to the public at the 2013 Geneva Motor Show.
The new Captiva introduces several changes to the rear and front of the vehicle, including new LED tail lamps, angular chrome exhaust tips and a remodelled bumper. Up front, it sports a lower bumper, a new grille mesh as well as restyled fog lamps. New 18" alloy wheels further enhance Captiva's road presence.
The interior boasts fresh seat colors, new fabrics (leather seats), and restyled trims in the instrument panel. A dual-zone climate system, an ambient lighting package and heated rear seats provide even more comfort on select specifications.
Offering up to seven seats, along with additional convenience features, the restyled Captiva is a typical SUV for the family.
The new Captiva is available in three trim levels - LS starting at £21,295, LT starting at £26,995 and top-of-range level spec LTZ starting at £29,995. It is available in 2.2VCDi both automatic and manual.
Source: Chevrolet