Chevrolet Captiva 2.2 VCDi LT 7-seat Price - £21 695
Chevrolet has announced special Christmas offers. Customers will be able to save up to £6,000 on certain Chevrolet models ordered between November 10th and November 30th 2011, at participating dealers.
The new Captiva 2.2 VCDi LT seven-seat SUV is priced at just £21,695 during the sale period, it offers the luxury and accoutrements of many much more expensive SUVs for less than many smaller, five-seat rivals.
2011 Chevrolet Captiva comes with electronic climate control, Bluetooth, rain-sensing wipers, automatic headlights, 17-inch alloys and rear parking sensors.
The audio system includes Aux-in, USB-port and Bluetooth connectivity. Furthermore, the SUV can be ordered with touch-screen navigation system with rear view camera for parking assistance.
2011 Captiva has ESC - Electronic Stability Control, TCS - Traction Control System and BAS - Braking Assist System. All these systems come as standard for granted high level of safety.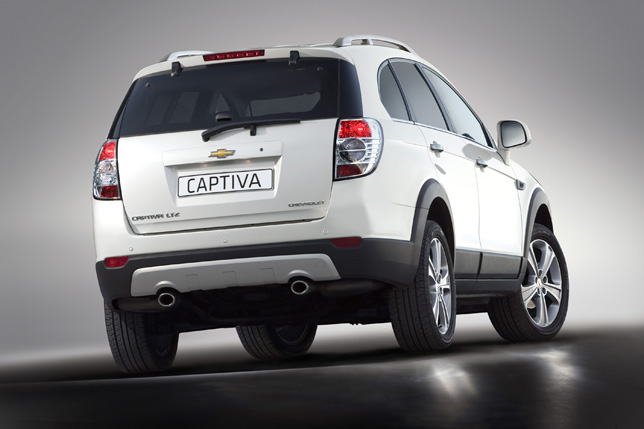 Source: Chevrolet