2013 Ford Fusion NASCAR Sprint Cup Car
Ford is going back in NASCAR with the 2013 Ford Fusion Sprint Cup car, which was unveiled as part of the Charlotte Motor Speedway Media Tour. It is specially created by Ford designers in an effort to bring brand identity back to the sport.
Featuring a completely redesigned sleek new silhouette and fresh face, the 2013 Fusion Sprint Cup car was designed to be the face of a new era of stock car racing.
"We wanted Fusion to be the car that helped return 'stock car' to NASCAR." said Jamie Allison, director, Ford Racing.
"I think fans, when they see the car, are just going to smile and cheer. It is going to reengage them with the sport and make the sport better because there is just something natural about seeing race cars that look like cars in their driveways.", he added.
Ford Design Center staff, led by Garen Nicoghosian, and Ford aerodynamicist Bernie Marcus, spent the past year doing the early design development, freeing up the Ford race teams to concentrate on weekly NASCAR competition.
The new NASCAR Fusion entries will be tested throughout the 2012 campaign in preparation for their racing debut at the 2013 Daytona 500 in February.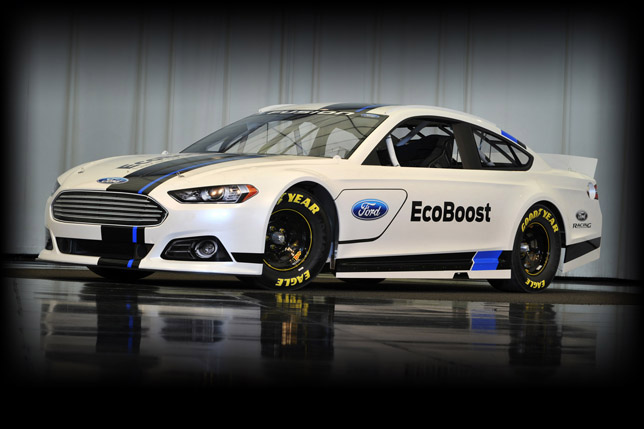 Source: Ford