2013 Geneva Motor Show: Audi A3 Sportback g-Tron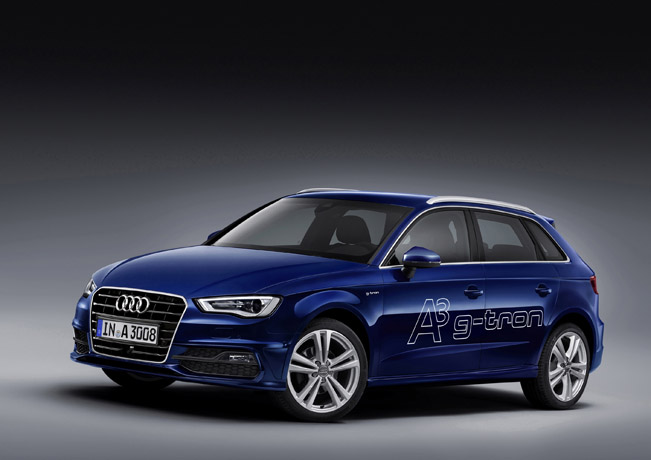 Audi is currently exhibiting the new A3 Sportback g-Tron at the 2013 Geneva Motor Show. The ultra-efficient hatchback boasts incredibly low fuel consumption and awesome range.
The A3 Sportback g-Tron has two gas tanks which can carry up to 7 kg (15.3 lbs) of compressed natural gas (CNG) at a maximum pressure of 200 bar. Despite the huge pressure, the car is perfectly safe, because the tanks are manufactured from carbon fiber-reinforced polymer (CFRP). What is more, they weight only 27 kg (59.5 lbs) – each, when they are full.
The engine is a 1.4 liter TFSI with 110HP (81 kW) and 200Nm (147 lb-ft) of torque. 0-100 km/h in 11 seconds and a top speed of 190 km/h (118 mph). Although the performance is not great, the car consumes 3.5 kg / 100 km and provides a range of around 400 km (242 miles) on CNG and another 900 km (559 miles) on gasoline. This means an impressive range of 1,300 km.
Source: Audi