2013 Jaguar XFR-S - 540HP and 680Nm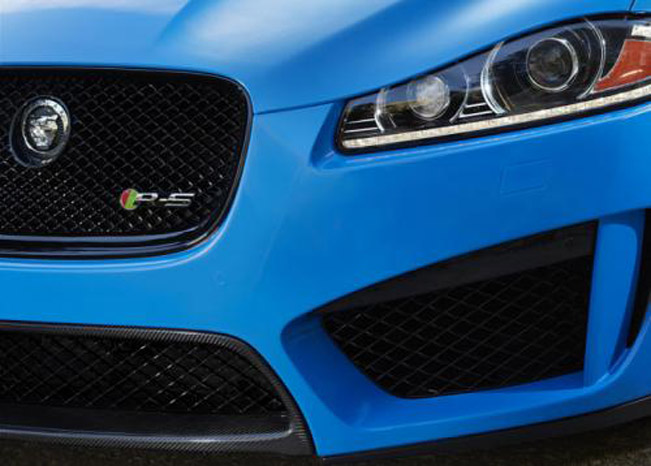 Jaguar has announced that the new 2013 XFR-S will be exhibited in L.A. at the end of the month. The high-performance saloon will be showcased to public from November 28 to December 9.
"This year's Los Angeles Auto show is one of the most significant U.S. shows in years for Jaguar Land Rover as we introduce three breakthrough new products," commented Jaguar Land Rover North America President, Andy Goss.
"Jaguar Land Rover is making major strides to grow the business with highly targeted new products.  The new Jaguar F-TYPE, Jaguar XFR-S and all new Range Rover will all make a major impact, specifically in the United States, which will be the world's largest market for all three vehicles.", he added.
The 2013 XFR-S is powered by a 5.0-liter supercharged V8 with 540HP (402 kW) and 680Nm (501 lb-ft) of torque. 0-100 km/h in 4.5 seconds and a top speed of 290 km/h (180 mph).
The high-performance model will have a new aggressive front bumper, LED-infused headlights, ventilated hood and a huge rear wing. There will be also a pair of new bigger side skirts and front fender vents.
Making its U.S. Auto Show Debut in Los Angeles is the all-new Jaguar F-TYPE, for the first time shown in Black Pack performance trim. An all-new two-seat soft-top convertible sports car built on a front-engine, lightweight aluminum architecture with rear-wheel drive, Jaguar has engineered the F-TYPE to be a true high-performance sports car. The Jaguar F-TYPE combines low vehicle weight, high power and superb aerodynamics to achieve a pure sports car experience, yet with Jaguar elegance and luxury.  The F-TYPE goes on sale in early summer, 2013.
Source: Jaguar