2013 Jaguar XFR-S - UK Price £79,995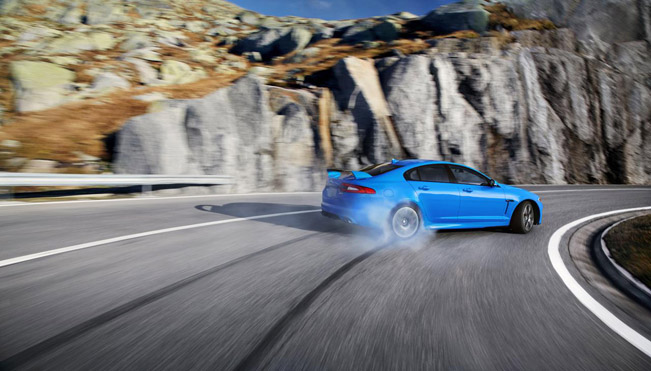 Jaguar has introduced the new high-performance 2013 XFR-S in the UK. The car will make its global dynamic debut on the famous Goodwood Hill on Wednesday 20 March.
It is powered by a 5.0 liter supercharged V8 with 550HP (405 kW) and 680Nm (502 lb-ft) of torque. 0-100 km/h in 4.6 seconds and a top speed of 300 km/h (186 mph) – electronically limited.
"I'm delighted that Jaguar is able to present the XFR-S in action for the first time in the UK, and that a Jaguar motorsport hero will be behind the wheel. The crowd at Goodwood will have a unique opportunity to see and hear the ultimate expression of seductive Jaguar design and sporting performance in the XFR-S - well in advance of first deliveries to customers this summer.", commented Adrian Hallmark, Jaguar Global Brand Director.
The price is starting from £79,995.
JAGUAR XFR-S: TECHNICAL SPECIFICATIONS
Engine - 5.0-liter V8 supercharged with Intelligent Stop/Start
Peak Power - 550 (405 kW) at 6500RPM
Peak Torque - 680Nm (502 lb-ft) at 2500RPM
Transmission - ZF 8-speed 'Quickshift' automatic
Top Speed - 300 km/h (186 mph) - (electronically limited)
Source: Jaguar