2013 Kia Picanto LPG - 5.6 l / 100 km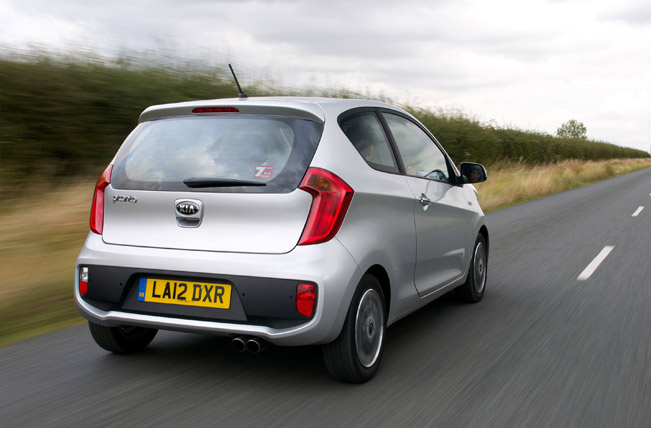 Kia is going to introduce an LPG version of the small Picanto hatchback at the 2013 Frankfurt Motor Show. The ultra-efficient small car will be able to run on either LPG or petrol.
2013 Kia Picanto LPG is powered by a 1.0 liter three-cylinder Kappa petrol engine with 67HP (49 kW) and 90Nm (66 lb-ft) of torque. The average fuel consumption is just 5.8 liters / 100 km with CO2 emissions of 100 g/km (on LPG). The models equipped with automatic start-stop (ISG) achieve 5.6 liters / 100 km.
The new Picanto LPG is fitted with two fuel tanks – the regular 35-litre gasoline tank in the regular position ahead of the rear axle and a 27-litre pressurised LPG tank located beneath the trunk floor in the space previously occupied by the spare wheel.  Drivers can switch from gasoline to LPG (and vice-versa) simply by pressing a button on the dashboard.
Initially, the bi-fuel model will be available in Germany, Italy, Poland, Czech Republic, Greece, Portugal and the Netherlands – where it expected to account for up to 7% of Picanto sales.  When it goes on sale later this year, the left-hand drive Picanto LPG will be the first, and only, LPG-powered car in the marketplace with a 7-Year, 150,000 km warranty.
Source: Kia