2013 Maserati Quattroporte: The best of Italian design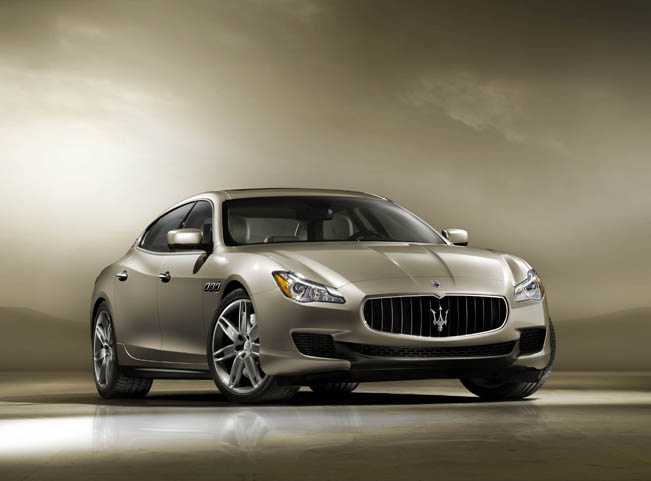 Maserati has announced the new 2013 Quattroporte. The high-performance sports luxury saloon that reinterprets the design features of classic Maseratis in a contemporary design language.
It boasts generous size and has a design that is at once graceful and sinuous, fashioned to bring out the sporty nature of the car.
The interior is spectacular, but still stresses on the simplicity of lines and the full functionality of the on-board instrumentation. Functional elements are blended with soft quality surfaces made of prestigious woods and refined leathers.
The 2013 Quattroporte boasts nice refined technical solutions, an explicit attention to the most challenging targets in terms of performance, comfort, efficiency and safety. All these features are the key elements of the all-new Maserati Quattroporte.
The car will come with reworked chassis, weight reduction and ergonomic enhancement.
The result is the all-new Maserati Quattroporte, a luxury sports saloon that reaches new heights in terms of performance and handling, driving enjoyment as well as respect of the world we live in: the best performance ever in the long history of Maserati's four-door flagship saloon is matched by the unprecedented success in the quest for a more fuel efficient automobile.
Source: Maserati