2013 Mercedes GLK 250 4MATIC - Price €44,149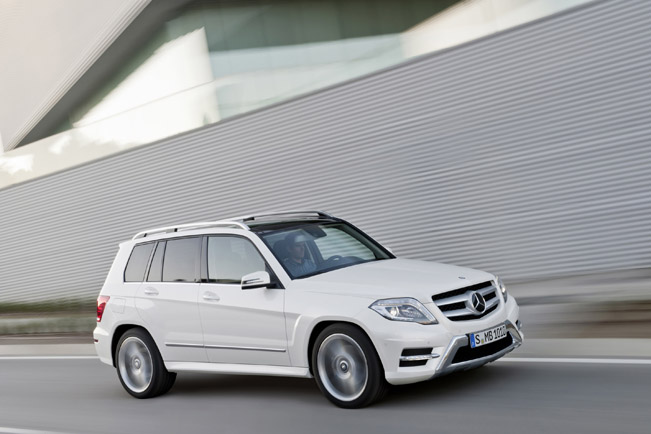 Mercedes-Benz has introduced the GLK 250 4Matic. The GLK 250 4Matic is set to go on sale in June with German pricing starting from €44,149.
The compact SUV is powered b a turbocharged 2.0 liter four-cylinder petrol engine with 211HP (155 kW) and 350Nm (258 lb-ft) of torque. 0-100 km/h in 7.9 seconds and a top speed of 215 km/h (133 mph). The GLK 250 4Matic has a fuel consumption of 7.5 liter / 100 km (37.6 mpg) with CO2 emissions of 176 g/km.
In terms of safety and security a brand such Mercedes-Benz is probably unsurpassed. The GLK comes equipped with innovative technologies. For the first time featured here for instance is the electric steering with STEER CONTROL, which supports the driver in unstable driving conditions by triggering an impulse which can be felt on the steering wheel, prompting countersteering by the driver in the correct direction.
The 2013 GLK 250 4Matic can be fitted with an improved COMAND Online infotainment system featuring has a "photo-realistic map display," an iPhone-friendly Bluetooth profile and live traffic information.
Source: Mercedes-Benz