2013 Skoda Octavia vRS - Pricing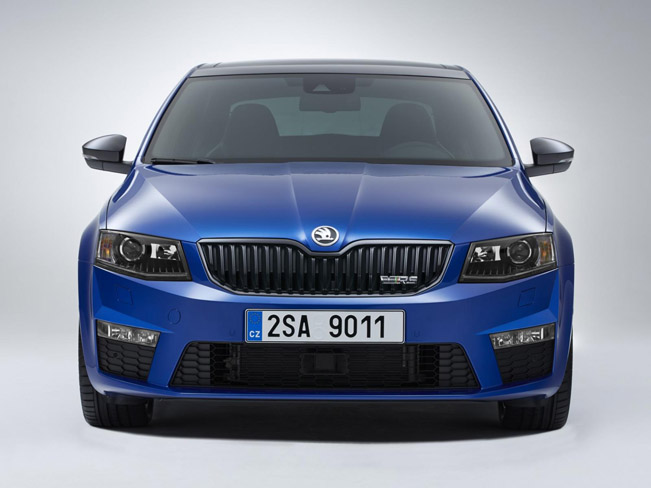 Skoda UK has announced the pricing of the all-new 2013 Octavia vRS. The performance model is coming with a price tag of £22,990 on the road. The model is described as the fastest Octavia ever and features some nice upgrades compared to the regular vehicle.
There are two engines in the range – a 2.0 liter TDI and a 2.0 liter turbocharged petrol. The 2.0 liter petrol delivers 220HP (162 kW), which means 0-100 km/h in 6.8 seconds and a top speed of 248 km/h (154 mph), while the 2.0 liter TDI has only 184HP (135 kW) – 0-100 km/h in 8.1 seconds and a top speed of 232 km/h (144 mph).
In addition, to ensure better efficiency, Start-Stop and Brake Energy Regeneration are fitted as standard. Manual gearbox and DSG dual clutch transmission are available as options for both engines, each with six gears.
2014 Skoda Octavia vRS also comes as a standard with sports suspension. The body of the vehicle also has been lowered by 12mm compared to the standard Octavia. There is also a MacPherson strut with underlying triangle wishbone present. Technologies such as Electronic differential lock XDS and electronic stability control (ESC) are now standard.
Other highlights include an aggressive front bumper with LED DRLs, honeycomb mesh grille inserts, bi-xenon headlights, a dual exhaust system and 18" alloy wheels. The interior boasts sports seats, a three-spoke steering wheel and ambient lighting. There's also dual-zone climate control and a touchscreen infotainment system.
Source: Skoda